EF-1 tornado hit Merrillville and Hobart in Northwest Indiana, National Weather Service confirms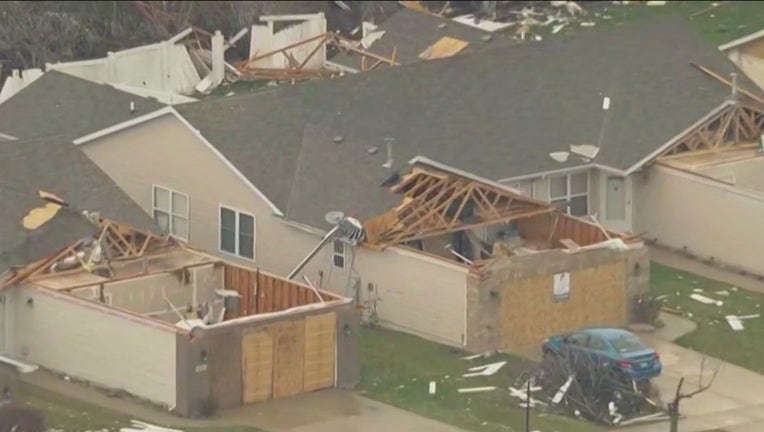 article
MERRILLVILLE, Indiana - An EF-1 tornado hit Merrillville and Hobart in Northwest Indiana on Friday night, the National Weather Service confirmed Sunday.
The tornado ripped off rooftops and tore down power lines.
The Indiana tornado was among more than a dozen spawned by a huge storm that left four dead in neighboring Illinois, and a trail of damage. One of the victims died when the rooftop of the Apollo Theater crashed down in Belvidere.
The other tornadoes confirmed by the National Weather Service include:
EF-1 near Deer Grove, IL (started in NWS Quad Cities CWA)
EF-2 near Amboy, IL
EF-1 in West Brooklyn, IL
Near Baileyville, IL (rating TBD)
EF-1 in Machesney Park, IL
EF-1 from Davis Junction to Belvidere, IL
Caledonia/Poplar Grove, IL (rating TBD)
EF-0 in Montgomery, IL and Aurora, IL
EF-0 in Plainfield, IL
EF-1 near Wellington, IL
EF-1 near Stockland, IL
EF-1 from Lombard to Addison, IL
EF-1 in Merrillville, IN
EF-2 near Oxford, IN
EF-2 near Fowler, IN
EF-1 near Remington, IN