Evanston man and his mother arrested on weapons, drug charges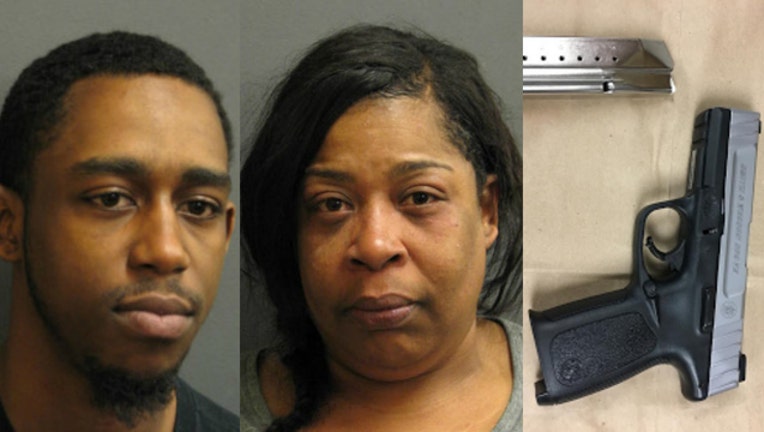 article
(SUN TIMES MEDIA WIRE) - A north suburban man and his mother were arrested on weapons charges after a domestic disturbance Monday morning in Evanston.
Tyree Green, 22, faces misdemeanor counts of aggravated domestic assault, domestic battery, possession of a firearm without an FOID and possession of ammunition without an FOID, according to Evanston police.
Green's mother, 44-year-old Kimberly Tillmon, faces one felony count of unlawful possession of a controlled substance, police said.
About 9:50 a.m. Monday, officers responded to a call of a 19-year-old woman being battered in the 300 block of Custer Avenue, police said.
The woman was not injured, but while officers were investigating, they learned there were possibly illegal guns in the apartment, police said.
The department's Special Operations Group obtained a search warrant later Monday, police said. A 9mm Smith and Wesson handgun and about 1.3 grams of crack cocaine were found in the apartment.
Green and Tillmon, who both live in the 300 block of Custer Avenue, were arrested and charged.