Evidence found in Dylann Roof's car included list of black churches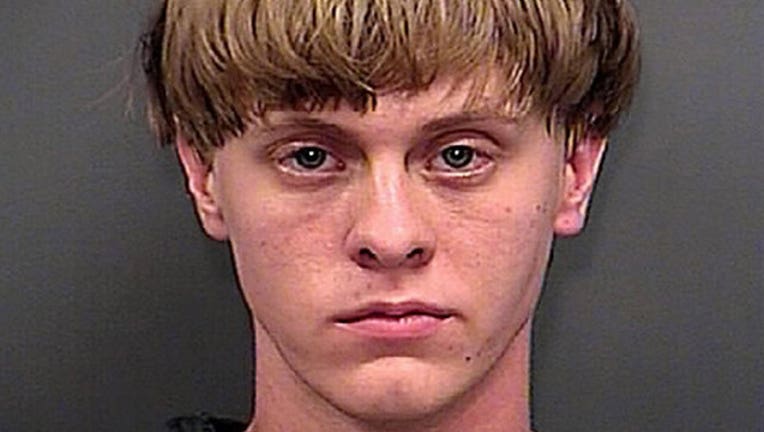 article
FOX NEWS - A search of Dylann Roof's car turned up a handwritten list containing the names and addresses of several predominantly black churches -- including the site of the Charleston church massacre, a former investigator who collected evidence in the case testified on Monday.
Prosecutors showed other pictures of items retrieved from the shooting suspect's car, including a gun, ammunition, a phone, a laptop and an American flag that had been burned. The investigator who testified, former State Law Enforcement Division agent Brittany Burke, helped process evidence when Roof was arrested.
Also Monday, FBI Special Agent Tracy Sicks read from Roof's so-called manifesto discovered online. It had appeared on a website along with photos showing the defendant posing with the Confederate flag and burning an American flag.
Roof, facing 33 charges in connection with the June 2015 shooting that killed nine people at a Bible study, was looking around the courtroom and drinking from a white cup during trial proceedings Monday. A jury began hearing testimony in his case last week.