Ex-Chicago comptroller Amer Ahmad extradited from Pakistan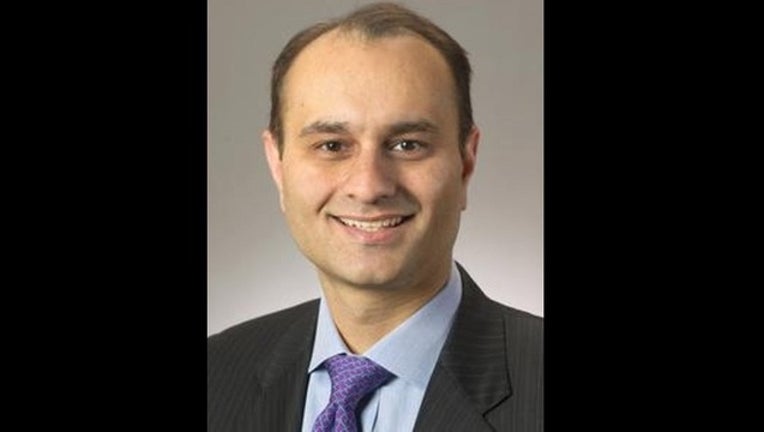 article
CHICAGO (Sun-Times Media Wire) - Former Chicago comptroller Amer Ahmad has been extradited from Pakistan, nearly nine months after he was sentenced in absentia for his role in a kickback scheme at the state treasurer's office in Ohio, according to federal attorneys in the case.
Ahmad was sentenced to 15 years in federal prison in December 2014 after pleading guilty to bribery and conspiracy charges, the Chicago Sun-Times is reporting. But he fled to Pakistan to avoid punishment, where he remained jailed on immigration violations.
On Wednesday, Ahmad was extradited from Pakistan and flown to Columbus, Ohio, where he will appear for a hearing before U.S. District Court Judge Michael H. Watson at 10 a.m. Friday, according to Eric Gibson, a U.S. Justice Department trial lawyer who helped prosecute Ahmad.
Ahmad's attorney, Karl Schneider, told the Chicago Sun-Times that Ahmad withdrew his opposition to be extradited.
"While the nuances of the process are unclear, he had asked his Pakistani lawyer to withdraw opposition to the U.S. extradition efforts, which as we understand it, essentially paved way to this expedited circumstance," Schneider said in an email.
Ahmad was arrested in Pakistan in April 2014 with a forged Mexican passport; a fake Pakistani birth certificate; a fake Pakistani visa, and $175,000, authorities said. A judge in Pakistan recommended that he be extradited back to the U.S.
Ahmad worked for two Democratic treasurers in Ohio before joining Mayor Rahm Emanuel's administration in April 2011.
Ahmad admitted in December 2013 that he used his position in Ohio to steer $3.2 million in securities and brokerage work to a high school classmate who kicked back $500,000 to Ahmad. Though that happened before Ahmad was hired by Emanuel in 2011 — and City Hall found no evidence Ahmad committed any crimes in Chicago — it was still seen as an embarrassment for Emanuel.
Chicago taxpayers spent $825,000 to find out that Ahmad did not cost them a penny beyond his $165,000-a-year salary. The $825,000 was paid to the law firm of Drinker Biddle & Reath LLP and the accounting firm of Grant Thornton for a 47-page report that concluded that Ahmad did not defraud cash-strapped Chicago as he did in Ohio.
"Amer Ahmad abused the public's trust and ran halfway across the globe to hide," FBI Cincinnati Special Agent in Charge Angela L. Byers said in a statement Wednesday night. "Tenacious FBI Special Agents and investigators continued to pursue Ahmad until he could be returned to face justice. Now he will have plenty of time to reflect on his corrupt actions while serving out his lengthy prison sentence."