Ex-state rep fired from govt. job for groping women at Xmas party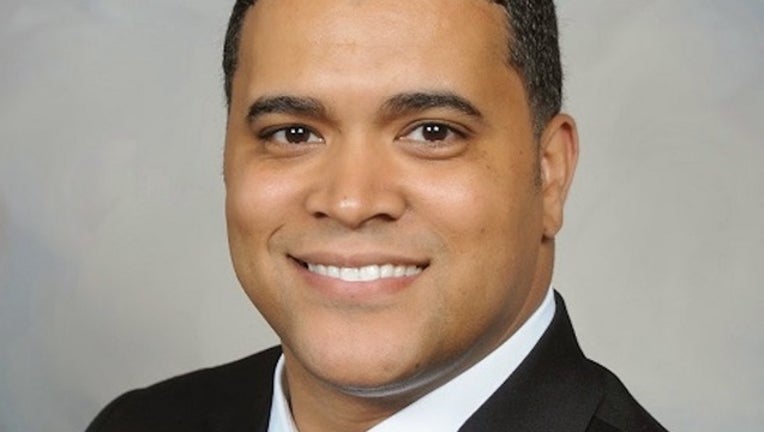 article
CHICAGO (Sun-Times Media Wire) - A former state representative was fired from a high-ranking, six-figure corrections job after inappropriately touching state employees at a Christmas party — including an instance caught on surveillance video in which he was pressing against a woman, state records show.
John Anthony was fired on Dec. 7, five days after the holiday party at the Wyndham Hotel in Springfield. Anthony, a Republican from Morris, worked as executive assistant to the director of the Illinois Department of Corrections, the Chicago Sun-Times is reporting. His annual salary was about $120,000, records show.
The corrections department on Friday released records about Anthony in response to a Chicago Sun-Times Freedom of Information Act request. Those records included the surveillance video.
The reports reveal several women told investigators that Anthony had been saying inappropriate things and touching women at the party. No criminal charges were filed because the women didn't say they were "assaulted."
Anthony couldn't be reached for comment.
As for the incident caught on surveillance tape, an Illinois Department of Juvenile Justice employee told investigators she was walking to an exit to go smoke a cigarette when she was approached by Anthony, who put his arm around her and asked if she was a corrections employee.
She told him she wasn't. He then allegedly told her she had "nice t—, nice a–." Then he stepped to the side and pressed himself onto her left thigh and licked her neck, the report says.
When she asked who he was, he gave her his first name but not his last. She asked him to leave her alone. That interaction was caught on surveillance video and was subpoenaed by the corrections department for its investigation.
"I may not be the only woman this happened to unfortunately," the woman wrote in an incident report.
In fact, that wasn't the only reported instance of inappropriate touching that night, according to the records.
Other women at the party told investigators that Anthony had been inappropriately commenting to and touching them as well.
The behavior warranted a talk by another state employee during the party, according to the records. That discussion happened after a woman reported Anthony had touched her breasts.
Anthony stated "he had done nothing wrong," adding he was a former state representative and "knew better."
In one instance, a woman said Anthony pulled her arm to get her to dance. She was forced to stand because Anthony was "basically dragging her," according to the state records. She told him to get away from her but he continued to dance with her, noting that her blouse appeared to be falling off, the report said.
Another woman said he came up to her from behind when she was sitting in a chair and put his arms around her and around her breast. When he did let go, he brushed against her breast. She said she didn't know if it was intentional, but that it was "uncomfortable," the report said.
Guests at the party said Anthony "acted intoxicated," although they never saw him with a drink in his hand.
On the dance floor, Anthony was seen trying to "squeeze" in on people and trying to "grind" on people, the report said.
Anthony, a former Kendall County sheriff's deputy, announced his resignation from office June 17 and then joined the corrections department. He was appointed to his House seat in 2013, when he became the first black Republican to be appointed or elected to the Legislature since the early 1980s.
The corrections department on Friday said an investigation was launched and "immediate action" was taken as soon as officials learned of the allegations of misconduct.
In a statement, the governor's office applauded the corrections department. "Our administration does not tolerate this type of behavior," spokeswoman Catherine Kelly said. "The Department of Corrections did the right thing by taking immediate action."