Fake doctor gets 13 years; compares himself to Jesus, Bill Cosby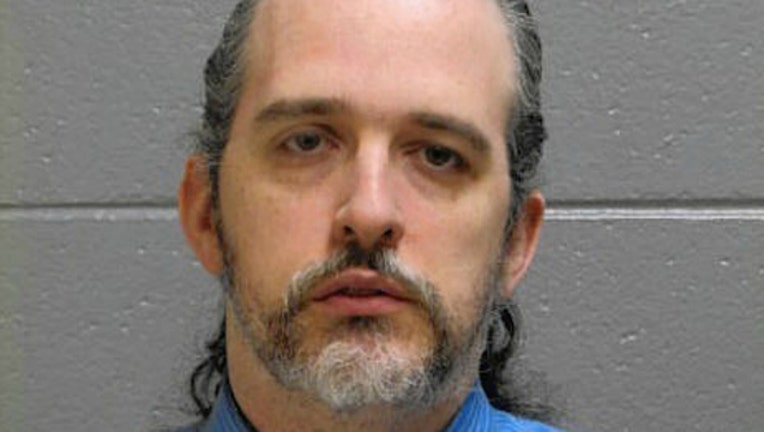 article
SUN-TIMES MEDIA WIRE - Scott Redman saw more than 100 patients with mental illnesses, the Chicago Sun-Times is reporting.
He took meticulous notes. He worked late nights. And he persuaded patients to talk about their fears, anxieties and sex lives.
Problem is, Redman is no doctor. The feds say he's a con man who likely never finished high school. On Wednesday, U.S. District Judge Samuel Der-Yeghiayan sentenced Redman, 37, to more than 13 years in prison.
"As of this day, he's shown a total lack of remorse," Der-Yeghiayan said.
Assistant U.S. Attorney Katie Durick said Redman, of Hammond, created "an entire universe" of fake diplomas and licenses, stealing the identity of a legitimate doctor and masquerading as a licensed psychiatrist at Clarity Clinic in Chicago. He wrote 92 prescriptions to 57 patients, including one for "powerful controlled substances" to a 9-year-old boy. The feds even say he targeted youths in an online biography that noted his "special way when working with children and adolescents."
Along the way, he collected $8,069 from the clinic and personal loans totaling $25,500 from its owner. He also attended a holiday party at the clinic with his wife — where everyone referred to him by his false identity.
Redman allegedly told authorities he earned a PhD from Walden University in three years, has another degree from Kaplan University and "completed a dissertation on sexual trauma in the adult film industry." Walden and Kaplan have denied he even attended their schools, according to the feds.
Gerald Collins, Redman's lawyer, said his client saw patients who were "sophisticated" and simply wanted medication. Collins also told the judge Redman "has a genuine belief that he can help the individuals that he's meeting."
"Maybe that belief's unreasonable," Collins said.
Redman compared himself in a lengthy statement to Jesus Christ, Joan of Arc, Abraham Lincoln, Sigmund Freud, Martin Luther King Jr. and Bill Cosby. He referred to Durick and Assistant U.S. Attorney Matthew Madden as "the dynamic duo," and he called Der-Yeghiayan "Judge Sam." Finally, he said the real victims in his case were his four children.
"That'll teach me to challenge the great and powerful United States government," Redman said.
A jury convicted Redman in November of three counts of wire fraud, one count of aggravated identity theft, one count of giving false information to the DEA and five counts of distributing a controlled substance.
The feds say Redman was previously investigated by authorities in Florida, as well as the South Holland, Oak Lawn and Oak Forest police departments. He received a year of court supervision after pleading guilty to a misdemeanor in October 2015.