Fake Twitter accounts impersonating Lightfoot, CDOT and IDOT cause confusion online
CHICAGO - Chicago Mayor Lori Lightfoot, along with the Chicago Department of Transportation and Illinois Department of Transportation, were targeted by fake Twitter accounts on Friday announcing the false closure of DuSable Lake Shore Drive.
A spokesperson for the mayor confirmed the Twitter accounts were fake and that the city is working with Twitter to rectify the problem.
The counterfeit CDOT account, which goes by the handle @WeAreCDOT, tweeted out that beginning May 1st, "North DuSable Lake Shore Drive will be closed to private vehicles between Grand and Hollywood. Only buses, delivery vehicles, and emergency vehicles will be allowed."
Shortly after that, a Twitter account impersonating Mayor Lightfoot retweeted the CDOT message and added, "My administration is proud to announce the single largest decarbonization effort in the history of Chicago. This will eliminate more than 50 million metric tons of CO2 within the next year. Additionally, this will reduce traffic deaths by more than 200."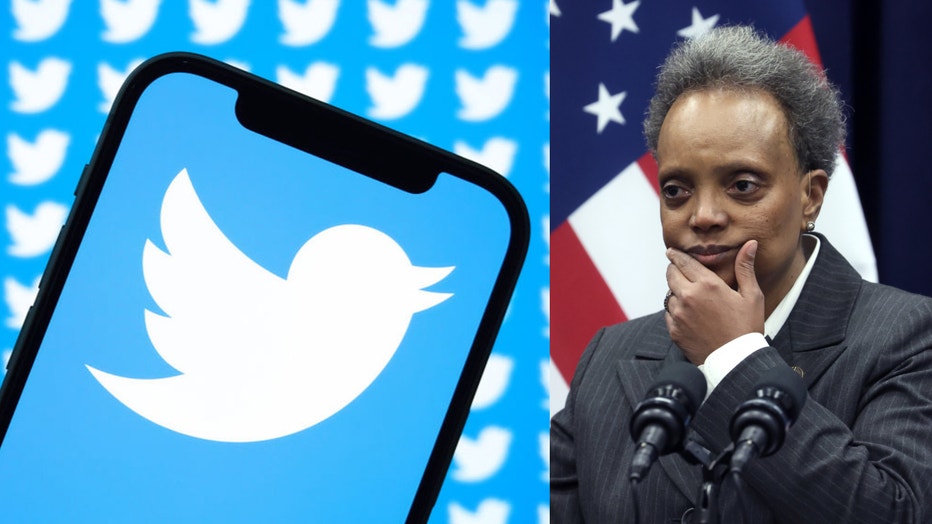 Twitter logo / Mayor Lori Lightfoot | Getty Images
SUBSCRIBE TO FOX 32 CHICAGO ON YOUTUBE
IDOT also retweeted the fake CDOT account, saying, "We're proud to announce the closure of North Lake Shore Drive to private vehicle traffic. After hearing civilian concerns tonight, we have determined with CDOT that this is the best path forward."
This all comes as Twitter CEO Elon Musk strips away verified badges from users who have not signed up and paid for Twitter Blue, which is the new system that allows a person's profile to be verified on Twitter.
Mayor spokesperson Ryan Johnson tweeted out, "We are aware of the fake Twitter accounts, and our team is working with Twitter to resolve this matter."
The fake Mayor Lightfoot account, which went by the handle @chicagossmayor, has since been suspended.
The counterfeit CDOT and IDOT accounts remain active for now. Johnson says they're working to make sure those two accounts are also suspended.
Johnson adds the public can verify official city accounts by visiting Chi.gov/social.
No further information was immediately available.