Fan Expo Chicago to feature 'Back to the Future' cast, time machine replica
ROSEMONT, Ill. - The cast of "Back to the Future" will make an appearance at this year's Fan Expo Chicago.
In addition, DeLoreanRental.com — a provider of DeLorean Time Machine replicas around the country — will also be participating in the summer event.
Fan Expo Chicago will feature the Doc Brown Van and DeLorean Time Machine replicas from the Back to the Future movies. Cast members Tom Wilson, Michael J. Fox, Christopher Lloyd, and Lea Thompson will be in attendance.
Wilson played the bully, Biff Tannen, Fox portrayed the beloved Marty McFly, Lloyd's role was the iconic Doc Brown, and Thompson played Lorraine Baines-McFly.
SUBSCRIBE TO FOX 32 CHICAGO ON YOUTUBE
Attendees can take photos with the vehicles and have the opportunity to meet the cast.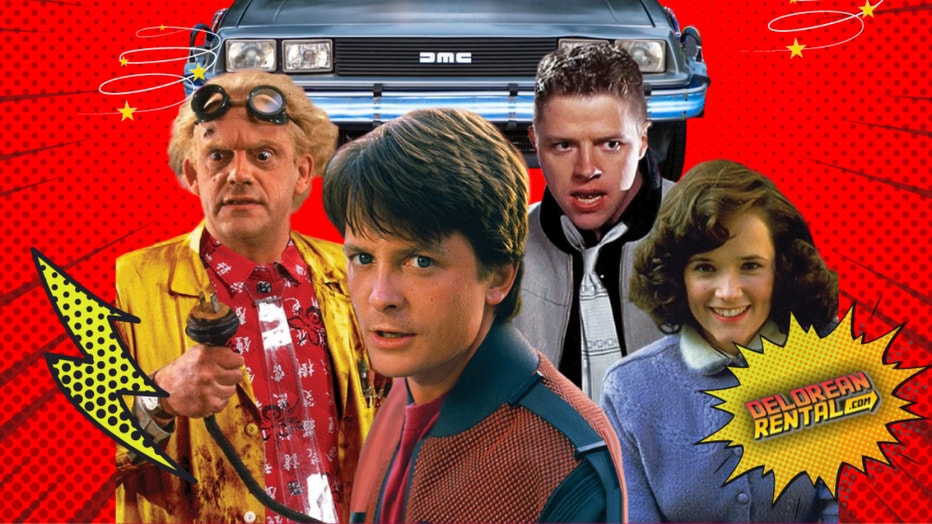 Fan Expo Chicago in Rosemont | Provided
"We are incredibly thrilled to be a part of Fan Expo Chicago and bring the magic of Back to the Future to life," said Jason Alspaugh, Founder and CEO of DeLoreanRental.com.
"By providing fans with the chance to not only see these incredible replica vehicles but also capture cherished memories alongside the talented cast, we aim to deliver an unparalleled experience that will resonate with fans of all ages."
Fan Expo Chicago will be held at the Donald E. Stephenson Convention Center in Rosemont from August 10th to 13th.