FBI increases Ten Most Wanted Fugitives reward to boost efforts to catch criminals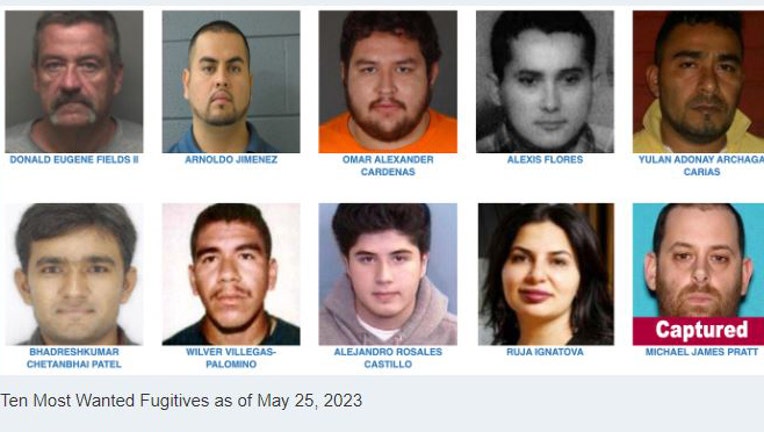 article
As the FBI continues to search for some of the most dangerous criminals in the country, they are now increasing their reward for help tracking them down.
The agency announced Thursday it is now offering up to $250,000 for information leading to the arrest of a Ten Most Wanted Fugitive. Previously, the FBI offered a $100,000 reward. 
Individuals on this list are dangerous to society due to their long criminal history, the FBI noted. 
In 1950, the FBI started posting the Most Wanted list, and the first person named on it was Thomas Holden, who was wanted for the murder of his wife, her brother, and her stepbrother. Holden was arrested in 1961 in Oregon after the FBI received a tip.
RELATED: FBI 10 Most Wanted: How US intelligence determines who makes notorious criminal list
Since the list was released, FBI agents have captured or found 494 fugitives on the Most Wanted list, including 163 caught with the help of tips from the public.
This month, the agency added Donald Eugene Fields II as the 531st fugitive on the Most Wanted list. Fields is wanted for the alleged sex trafficking of at least one child in Missouri between approximately 2013 and 2017, according to the FBI.
RELATED: Ruja Ignatova: 'Cryptoqueen' on FBI's Most Wanted list scammed investors, went on the run
"The FBI recognizes the crucial role that public assistance has played in tracking fugitives throughout the years," Assistant Director Luis Quesada of the FBI's Criminal Investigative Division, said in a statement. "Raising the rewards for the Ten Most Wanted Fugitives will ideally garner additional public tips resulting in the capture of these dangerous criminals."
The FBI encourages anyone with information about a Ten Most Wanted Fugitive to call 1-800-CALL-FBI, submit a tip online at tips.fbi.gov, or contact your local FBI office. Anyone outside the United States can contact their nearest American Embassy or Consulate.
This story was reported from Washington, D.C.