FBI seeking new information about cold-case murder of Maywood cop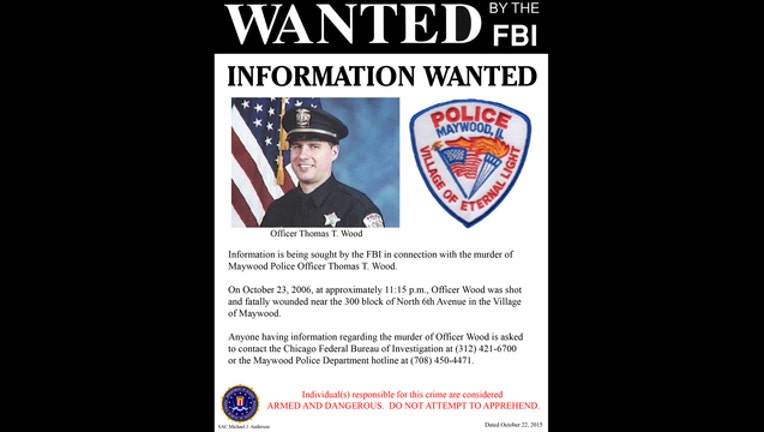 article
MAYWOOD (STMW) - The FBI issued a plea to the public Wednesday for information regarding the unsolved murder of Maywood police Officer Thomas T. Wood, who was shot and killed in his police SUV in the western suburb in 2006.
Officer Wood, 37, was on duty in a marked patrol SUV with his K-9 partner in the backseat about 10:30 p.m. Oct. 23, 2006, when someone shot him multiple times in the chest, according to the FBI.
Wood died of his wounds, according to the FBI. His K-9 partner was not hurt. Wood had been with the department since 1997 and was survived by his wife and five children.
Maywood police requested FBI assistance for the investigation.
"Agents from the Chicago Office's West Resident Agency have conducted numerous interviews and followed a multitude of leads generated over the past nine years," according to the FBI's statement. "Despite these efforts, the person or persons responsible for the death of Officer Wood remain at large."
Anyone with information about the case should call the FBI at (312) 421-6700 or Maywood police at (708) 450-4471.