Firefighter's arson-sniffing dog borrows some protective equipment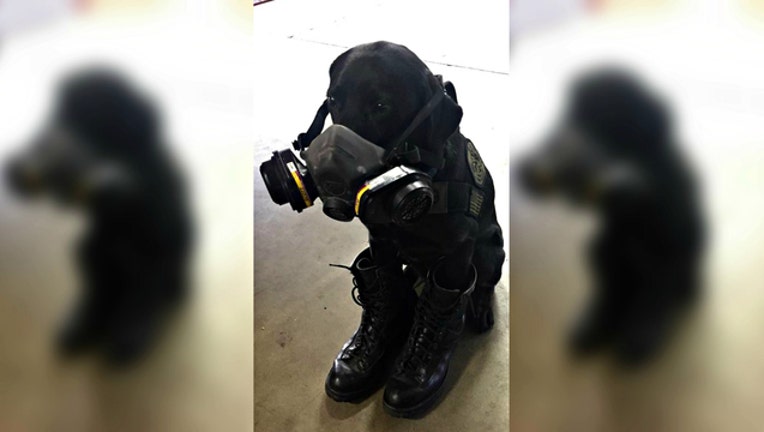 article
SAN DIEGO (Fox 32 News) - A San Diego fire dog needed some special attention at work.
Emily is an arson investigation dog for the San Diego Fire Department. Her handler felt like she was inhaling smoke and walking on burned surfaces, and might need some protection.
Her handler went ahead and gave her his own mask and boots, which were apparently not to Emily's liking.