Flyers fans take a tumble down malfunctioning escalator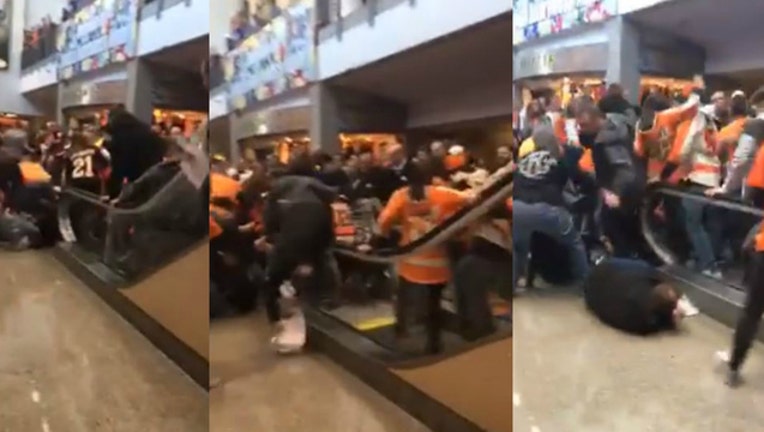 FOX NEWS - Video showed a packed escalator in Philadelphia going turbo on Saturday, knocking over panicked hockey fans who couldn't get off fast enough.
The glitch at the Wells Fargo Center happened shortly after the Philadelphia Flyers beat the Ottawa Senators, as fans were leaving the arena.
Some fell to the ground near the bottom of the escalator as others tried to jump out of the way.
"We immediately closed it down to protect our patrons and notified the operator," Comcast Spectacor spokesman Ike Richman said. Investigators said they would look into what caused the giant malfunction.