Former JROTC instructor charged with sexually assaulting Chicago student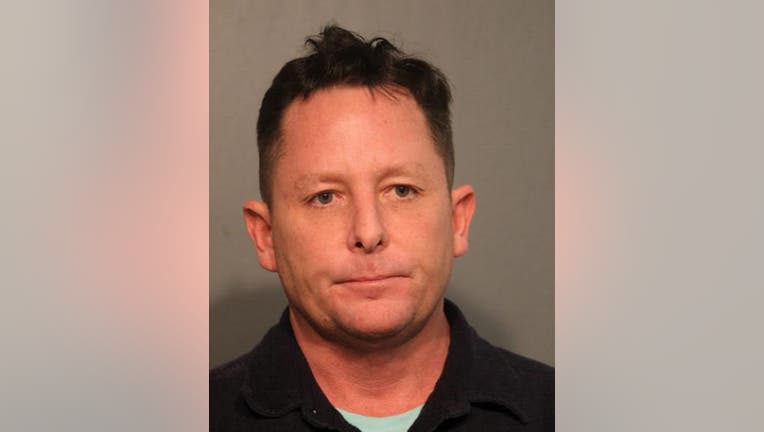 article
CHICAGO - A former JROTC instructor at Roosevelt High School was arrested at O'Hare International Airport Wednesday and charged with sexually assaulting a student multiple times since 2018.
Brian Travis, of Saint John, Indiana, was charged with a felony count of criminal sexual assault of a victim between the ages of 13 and 17 as well as a misdemeanor count of assault, Chicago police said.
Travis, 46, was taken into custody about 8:45 a.m. Wednesday at O'Hare, after he was identified as the person who allegedly sexually assaulted a female student, who was 16 or 17 at the time of the incidents, police said.
He was attempting to board a flight to Mexico at the time of his arrest, according to the Cook County state's attorney's office. He had previously mentioned in texts to the victim that he intended to move to Mexico to marry her.
Police and prosecutors said Travis sexually assaulted the girl on multiple occasions in 2018 and 2019. Police also alleged that he was in a position of authority over the girl and that he threatened her.
Travis worked as an instructor in the Junior Reserve Officers' Training Corps at Roosevelt High School, at 3436 W. Wilson Ave. in Albany Park, from 2015 until earlier this year, CPS spokesman Michael Passman said.
He left the school before the start of the current school year and was working as a staffing manager in the district's JROTC office, Passman said.
Travis was removed from the position Dec. 3 after allegations of his misconduct surfaced, Passman said.
He sent the girl text messages threatening to kill her, her parents and her friends because he blamed her for being fired, according to Cook County court documents.
A judge ordered him held without bail Thursday, according to the state's attorney's office. His next court date was set for Jan. 2.