Fitness company wants to pay you $10,000 to walk 10K steps in a day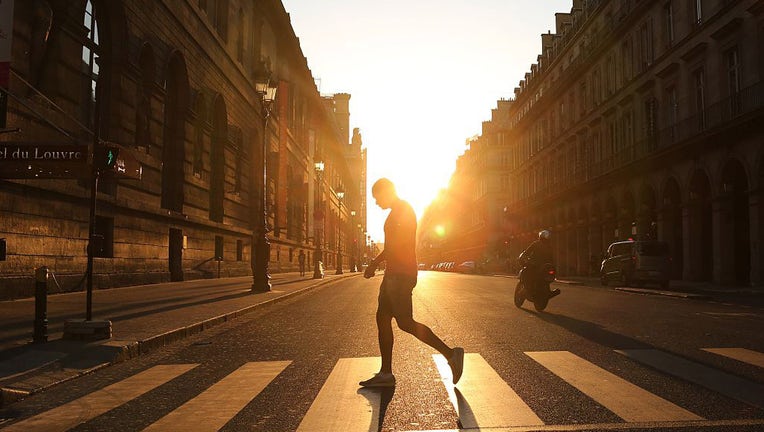 article
A fitness company wants to pay someone $10,000 to walk 10,000 steps in a single day.
GymBird, which offers resources and tools to help individuals improve their health and fitness, is seeking to hire a "Chief Step Officer," according to the job posting. The selected candidate will train for one month, giving them time to gradually work their way from zero to 10,000 steps. 
By the last day of the month, they must walk the full 10,000 steps within a 24-hour period, the company said.
"Our ideal candidate is excited to take the next 'step' in their exercise routine and is willing to commit to walking every day for a month," the post states. "You need to be prepared to walk, record your progress, and note your thoughts and feelings about the experience along the way. No prior fitness knowledge or experience is necessary!"
The person can clock their steps however they prefer, including outdoors, on a treadmill, or doing laps at the mall. 
The full list of requires for the Chief Step Officer include:
At least 18 years old
Must be a US citizen or permanent legal resident
A 2-minute weekly video recap of how the job is going
A written paragraph at the end of every week describing their activities, challenges, success, and overall feelings
One social media post each week throughout the month to encourage and empower others to take their first step
At the end of the month, the Chief Step Officer will have a virtual 20-minute debrief with GymBird's co-founder and chief content officer "to talk about the full experience," the company said. A full report will later be shared on GymBird's website. 
The selected candidate will receive a smartwatch to track their progress throughout the month, along with $10,000 in cash for fulfilling the job requirements. GymBird said payment will be paid out in $2,000 a month installments over five months.
Interested candidates should apply online here by July 19, 2023, at 11:59 p.m. MDT. GymBird said the winner will be notified by email and/or letter after the closing date.
It's recommended that adults get at least 150 minutes of moderate-intensity aerobic physical activity – or 75 minutes of vigorous-intensity physical activity – each week. 
Walking, which doesn't require any special skills nor a gym membership, is a great way to do that, according to the U.S. Centers for Disease Control and Prevention. 
A single bout of moderate-to-vigorous physical activity, such as brisk walking, can improve sleep, memory, and the ability to think and learn, the CDC says. It also helps to reduce symptoms of anxiety.
A study published last year suggested that those who reach between 3,800 and 9,800 steps per day and do so at a higher intensity were also found to have a lower risk of developing dementia.
RELATED: 11 minute 'brisk' walks every day could reduce early deaths, study finds
This story was reported from Cincinnati.