Illinois Facebook users could be eligible for another payment: Here's how to apply
CHICAGO - Have you used Facebook in the last 16 years? You might be eligible to receive a payout soon from a $750 million settlement that parent company Meta agreed to in December in a data privacy lawsuit over the Cambridge Analytica scandal.
Now, an administrator is seeking claims for a cut of that — open to any Facebook user in the United States who used the site between 2007 and 2022.
If you live in Illinois, this tune might sound familiar. The settlement comes on the heels of another $650-million settlement that applied to just users in the state.
The settlement came in 2020 in a class-action lawsuit that said Facebook's facial recognition tool violated Illinois's biometric privacy law. More than 1.4 million Illinois Facebook users filed valid claims, each receiving $397.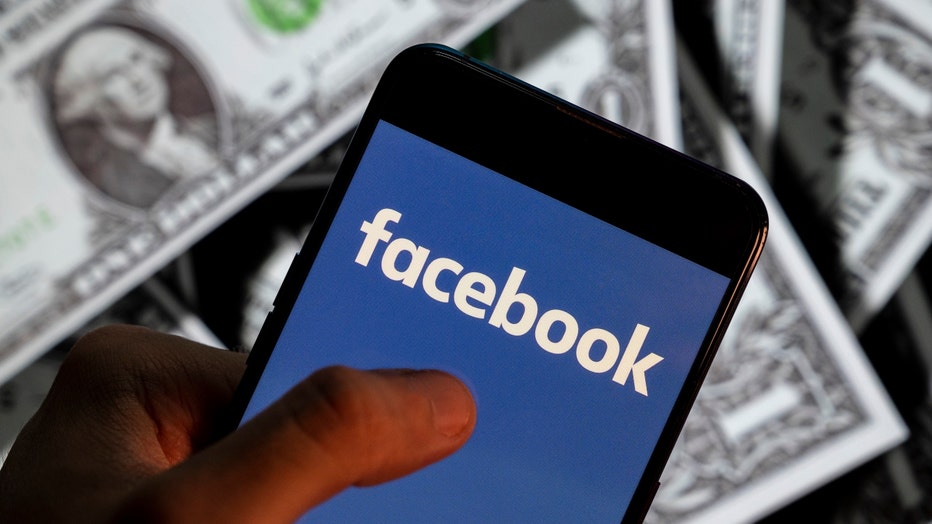 In this photo illustration the American online social media and social networking service company Facebook logo seen displayed on a smartphone with USD currency in the background. (Illustration by Budrul Chukrut/SOPA Images/LightRocket via Getty Images / Getty Images)
Earlier this year, a second round of checks for just over $30 apiece were issued, distributing about $43 million that remained in the settlement fund from users who didn't cash their initial checks.
SUBSCRIBE TO FOX 32 CHICAGO ON YOUTUBE
Could I be owed money?
This settlement, though larger, also covers more people — anyone in the United States who used Facebook between May 24, 2007, and Dec. 22, 2022. Facebook had about 199 million daily active users in the United States and Canada in the fourth quarter of 2022, according to an investor report.
What did Facebook do to receive these lawsuits?
The lawsuit stems from the 2018 scandal involving Cambridge Analytica. Facebook disclosed that nearly 87 million users had their personal information collected by the data-mining company affiliated with former President Donald Trump's campaign. The class-action suit later expanded to include several cases, which accused Facebook of failing to do enough to protect user data from third parties.
How to apply for a settlement payment
You can file a claim online at facebookuserprivacysettlement.com or mail in a claim form.
You'll need to provide some information about your account, including the email, phone number or username associated with it, along with how you'd like to get paid.
The payment amount isn't clear yet. That will depend on how many people apply.
Also, a big chunk of the settlement will go to pay administrative costs, legal fees and the original users who filed the lawsuit. The remainder will be divided based on how many months users had active Facebook accounts, according to settlement documents.
Claims need to be filed by Aug. 25.
A judge plans to grant final approval to the settlement Sept. 7.
What if I do not wish to be part of the settlement? 
Users can opt out or file an objection until July 26, by submitting a completed and signed opt-out request online or by U.S. mail to the following address:
Facebook Consumer Privacy User Profile Litigation 
c/o Settlement Administrator 
Attn: Exclusion 
P.O. Box 58220 X
Philadelphia, PA 19102