Indiana man allegedly beat girlfriend for hours with belt, struck police cars during high-speed chase
DUPAGE COUNTY, Ill. - A DuPage County judge ordered Thursday a northwest Indiana man be held on $200,000 bond after he allegedly beat his girlfriend with a belt for hours before striking two police cars during a high-speed chase.
Reginald Hubbert, 40, of Merrillville, Indiana, faces two counts of domestic battery and two additional counts of fleeing and eluding police - both felonies, the DuPage County state's attorney said.
West Chicago police were called to the Speedway gas station at Roosevelt Road and Washington Street where a woman told them Hubbert, her boyfriend, allegedly beat her at her home. The woman told investigators she and Hubbert began arguing before the confrontation turned physical, the attorney's office said.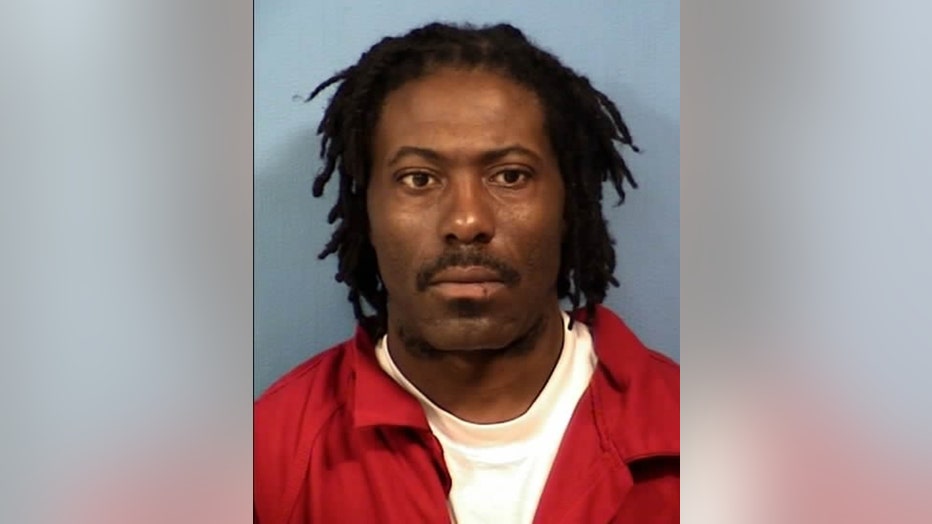 Reginald Hubbert (DuPage County State's Attorney)
The woman claimed Hubbert struck her with a belt about 100 times for several hours and wouldn't let her leave her home, according to prosecutors. It was not immediately clear how the woman escaped the home and got to the gas station.
Prosecutors said officers located Hubbert in his vehicle at the same gas station a short time later. When officers tried to speak to him, Hubbert drove away and ignored commands to pull over. Hubbert's vehicle allegedly reached speeds of 70 mph in a 35-mph zone.
SUBSCRIBE TO FOX 32 ON YOUTUBE
Hubbert was taken into custody after his vehicle struck two police cars, one from West Chicago and another from Warrenville, before coming to a stop on Interstate 88, prosecutors said.
"It is alleged that a verbal argument between Mr. Hubbert and his girlfriend turned physical resulting in Mr. Hubbert administering an hours-long, vicious beating with a belt," DuPage County State's Attorney Robert Berlin said. "It is further alleged that in an attempt to avoid responsibility for his actions, Mr. Hubbert displayed a complete lack of respect for the law and public safety by leading police on a high-speed chase along a busy roadway."
Hubbert is due back in court on Feb. 9 for arraignment.