Judge in court as a defendant in misdemeanor gun case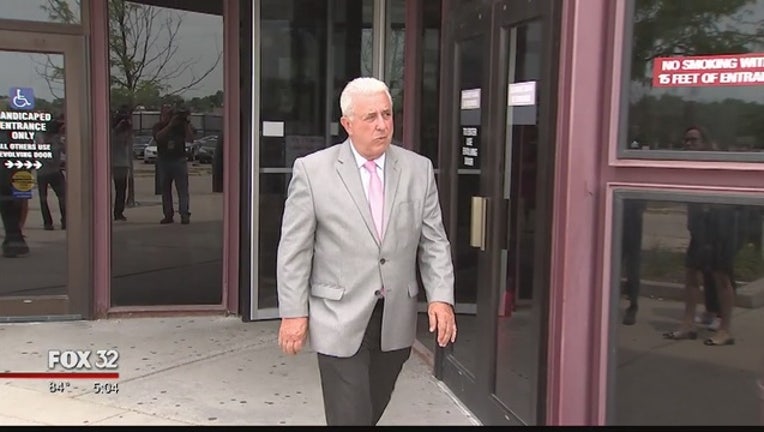 article
MAYWOOD, Ill. (AP) - A judge charged with carrying a concealed weapon in a prohibited area after being caught on video dropping a gun in a Chicago courthouse made his first hearing.
However, the arraignment of Judge Joseph Claps on Thursday was postponed because an outside prosecutor hasn't been appointed.
Because Claps has worked closely with other Cook County judges and prosecutors a conflict of interest was created. A Will County judge was appointed to preside over the case.
The 70-year-old Claps stood during the brief hearing before Judge Edward Burmila at the branch courthouse in suburban Maywood. Burmila reset the arraignment for Aug. 9.
Claps was in the lobby of the Leighton Criminal Court Building on July 3, when a handgun fell from the jacket draped over his arm. Surveillance video shows the judge retrieving the gun and putting it in his pants pocket.
The sheriff's department says only on-duty law enforcement officers may carry guns in the courthouse.