LaSalle Veterans Home 'had no plan' to prevent deadly COVID outbreak, attorney says
LASALLE, Ill. - There was anger and frustration on Tuesday from the families of 27 elderly veterans who died when COVID-19 swept through an Illinois veterans home in 2020.
Those families are now filing suit against the state of Illinois, saying the deaths were preventable.
"We've got to do better for our veterans," said Beth Ouimet, whose father George was among the victims. "They could have done better and they should have done better."
Korean War veteran Richard Cieski had lived at the LaSalle Veterans Home for four years when he contracted COVID in November 2020. He died alone and away from his family.
"He was a loving, gentle caring family man who didn't deserve to die the way that he did,' said his granddaughter Lindsay Lamb.
DOWNLOAD THE FOX 32 CHICAGO APP FOR BREAKING NEWS ALERTS
Over the past two weeks, the families of 27 veterans who died from COVID at the LaSalle home filed lawsuits against the state of Illinois, the Illinois Department of Veterans Affairs, and the LaSalle facility and its top administrators. The lawsuit accuses the parties of "rampant negligence."
"They did not have basic safety protocols, hand sanitizers. Washing their hands. Masks sufficient to prevent infected people from infecting other people," said attorney Steven Levin.
A total of 36 vets died during the outbreak, which is about a quarter of the home's residents.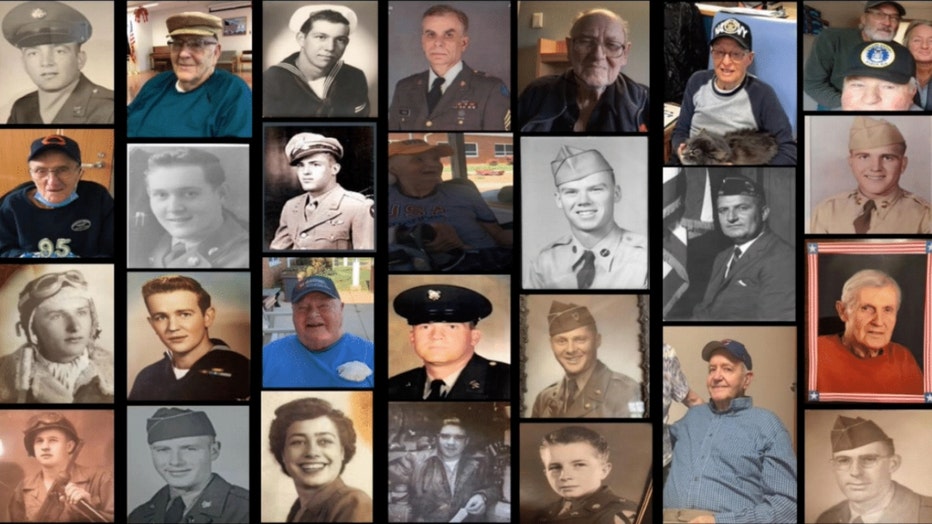 The veterans who died during an outbreak of COVID-19 at the LaSalle Veterans Home. (Levin and Perconti Law)
Many of the harshest allegations are taken directly from a scathing 50-page report by a state inspector general, who found a "failure of leadership" by the directors of the veterans agency and the home. Both have since been replaced.
"That it was the result of negligence, that part of it will never sink in," said Laura Lundquist Schuler, whose father-in-law died at the LaSalle home. "I don't think I'll ever come to terms with that."
ILLINOIS LAWMAKER DEMANDS ACCOUNTABILITY IN ONE OF THE STATE'S DEADLIEST COVID OUTBREAKS
"These men didn't deserve to die alone," Lamb added. "They were there to be taken care of. We put our family in their hands. They failed us."
In a statement, a spokesperson for the Illinois Attorney General's office said, "We are committed to achieving a just and appropriate resolution that demonstrates respect for the families who have suffered a loss and accountability to the taxpayers of the state of Illinois."
Attorney Levin would not say how much the families will be asking for in compensation, but noted that juries have awarded millions of dollars in similar cases.