Man charged in death of dog found sealed in crate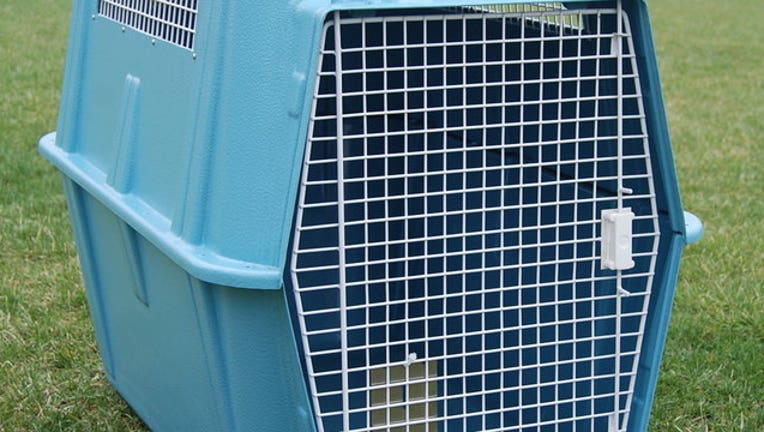 FORT WASHINGTON, Pa. (AP) — Police in a suburban Philadelphia town have charged a man with animal cruelty in the death of a dog found sealed in a crate earlier this month.
Upper Dublin Township Police said 22-year-old Charles McCafferty IV, of Lansdale, owned the Staffordshire terrier that was dumped on March 9. He was charged Friday.
Police said the female dog, estimated at six months to a year old, had been dead a few days when it was found inside a metal cage that was wrapped in plastic and sealed with tape.
Officials said the dog suffocated, and they allege that the animal was alive when the crate was wrapped in plastic.
A listed number for McCafferty couldn't be found Saturday. It's unclear whether he had an attorney who could respond to the charges.