Man convicted in shooting death of 12-year-old Quincy boy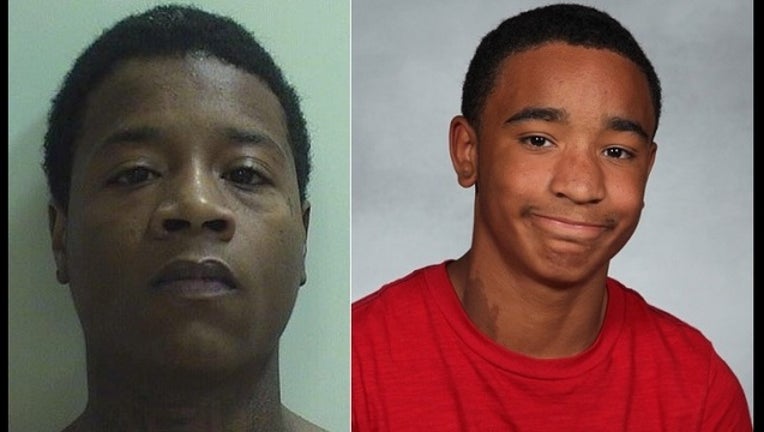 article
QUINCY, Ill. (AP) — A jury in western Illinois convicted a 20-year-old man of murder in the March shooting death of a 12-year-old Quincy boy.
Jurors took less than 90 minutes Monday to find Steson Crider guilty of first-degree murder in the killing of Ray Humphrey Jr. The boy's father, Ray Humphrey Sr., has said his son was mistakenly targeted because he was wearing a hooded sweatshirt similar to one worn by someone in a bar fight. Crider faces 45 to 85 years in prison at his sentencing scheduled for Dec. 21.
Adams County State's Attorney Jon Barnard said Crider implicated himself in an interview with police. Crider did not testify in the 10-day trial. Another key, Barnard said, came in the testimony under immunity of two men who said they were with Crider the night of the shooting.
"What they knew and what they shared was the truth," Barnard told WGEM-TV.
Defense attorney Tad Brenner told jurors that prosecutors hadn't proved Crider was responsible. He said no gun or ammunition was found in Crider's belongings, and that there was no DNA evidence connecting Crider to the shooting.
"We have a case with no physical evidence whatsoever," Brenner said.
Afterward, Brenner said the defense was "highly disappointed." He told the (Quincy) Herald-Whig it "was an issue of creditability of witnesses," and that the case "boiled down to the word of two folks."
The prosecution called 23 witnesses during the trial, while the defense brought forward 11 witnesses.
Ray Humphrey Sr. said outside the courtroom that he's happy "justice was served," but he "will always have to live with this empty space in my heart."
"It just breaks me down to think about losing Ray for nothing," he said.
Three of Crider's family members were charged with conspiracy in connection with the case, but Barnard dropped the charges. He said he would reconsider their cases after Crider is sentenced.
Donna K. Bailey, 25, who is Crider's aunt, was sentenced to 30 days in jail for disrupting testimony during the trial. She was held in direct contempt of court and was sentenced at the end of testimony.