Man gets 55 years for fatally shooting fiance's brother in 2014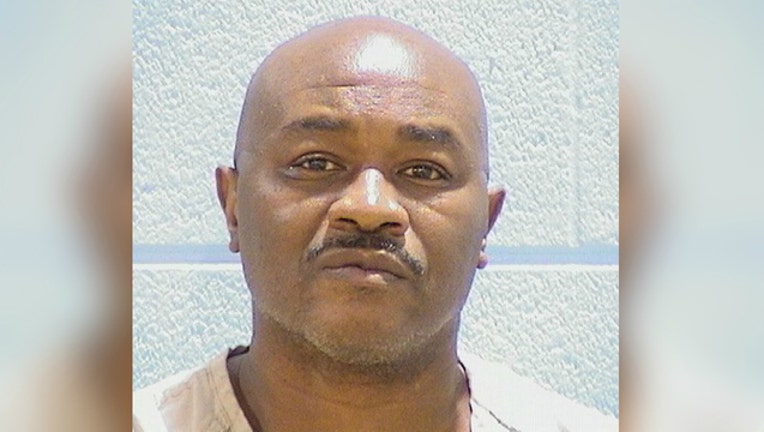 CHICAGO (SUN TIMES MEDIA WIRE) - A man has been sentenced to 55 years in prison for fatally shooting his fiance's brother during a fight two years ago in the South Side Washington Park neighborhood.
Eric Hamilton, 48, was found guilty of murder on Sept. 14 after a two-day bench trial before Judge Kevin Sheehan, according to Cook County court records.
On Dec. 8, 2014, Hamilton and his fiance had just returned to their home in the 6100 block of South Wabash Avenue when his fiance's brother, 25-year-old Guvanni Johnson, asked to use her bus card and an argument began, prosecutors said at the time.
Hamilton thought Johnson disrespected his fiance and became involved in the dispute, prosecutors said. Hamilton eventually called 911 and when responding officers learned the dispute was not physical, they "left after taking some information."
After police left, Hamilton and Johnson continued to argue, and Hamilton's fiance told the pair to go outside, where the argument escalated into a fight, prosecutors said. Johnson eventually got into his vehicle and drove around the block, but Hamilton followed in a second vehicle.
A maintenance worker saw both men park their vehicles at Wabash, and Hamilton walk towards Johnson's vehicle while he was still behind the wheel, prosecutors said. Hamilton then tried to break the passenger side window of Johnson's vehicle.
Johnson got out of the vehicle and started to run away, but Hamilton pulled a handgun and shot him, prosecutors said. When Johnson to fell to the street, Hamilton bent over him and shot him three more times.
Johnson, 25, who lived in the home with his sister, was taken to Stroger Hospital, where he died the next day, authorities said.
After the shooting, Hamilton ran to the back of his fiance's home, knocked on the window, told her he was sorry, then ran away, prosecutors said.
Hamilton, a Glenwood resident, has three previous misdemeanor convictions, including a 1988 case where he was sentenced to one year of supervision for unlawful use of a weapon, according to court records.
Hamilton's lawyer claimed that before the fight, Johnson was hitting and kicking Hamilton, who wrestled for the gun inside the home and was acting in self-defense.
Judge Sheehan sentenced Hamilton to 55 years in prison Monday, according to court records. He will receive credit for 733 days served in the Cook County Jail, and will have to serve three years of supervised release.
Hamilton was booked into the Stateville Correctional Center to begin serving his sentence Tuesday.