Man held on $500,000 bail in Lake Shore Drive death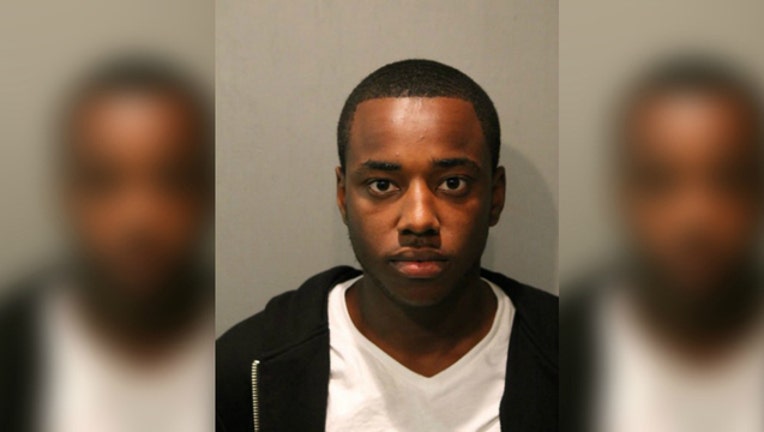 article
CHICAGO (SUN TIMES MEDIA WIRE) - A teenager accused of murder in the death of a woman he allegedly chased into Lake Shore Drive traffic was ordered held in lieu of $500,000 bail Saturday, the Chicago Sun-Times is reporting.
The courtroom gallery at Cook County Central Bond court was filled with a few family and supporters of both of Semaj Waters, 18, and Pamela Johnson, the 32-year-old woman Waters who died after she was struck by a pickup truck last Sunday. Prosecutors allege Waters, 18, was in a group of seven or eight men who tried to rob Johnson and her boyfriend, Eugene Jackson, then chased the couple into traffic near Ohio Street.
Waters is charged with murder, mob action and attempted robbery. Both Johnson and were struck by the truck as they tried to run across several lanes of traffic near Ohio Street at around 1:30 a.m. Johnson, the mother of a 12-year-old son, died at Northwestern Memorial Hospital.
Waters' family members have said that the teen was not involved in the robbery attempt, and were waiting with Johnson and Jackson as ambulances arrived.
Police last they were questioning two adults and four teenagers in connection with Johnson's death and had released CTA surveillance photos form the Chicago Avenue Red Line stop, showing the group of men who allegedly were involved in the robbery attempt, filmed shortly after the fatal crash.
Jackson claimed at least one member of the group had flashed a gun before he and Johnson climbed over a barrier at the side of Lakeshore Drive. The truck struck both Jackson and Johnson, though Jackson was not seriously injured. The group that had threatened the couple scattered, bolting across Lakeshore after a CPD officer in a passing squad car flashed his emergency lights.
Police said the video supported Jackson's account of the incident, and shows the couple was approached by a group of seven or eight men before the fatal accident.
Jackson said he and Johnson were sitting near Lake Michigan about 1:30 a.m., enjoying the warm weather as they discussed their future together. The couple made frequent trips to the lakefront from their South Side neighborhood. Around 1 a.m., a group of what he called "menacing young men" approached the couple.
The men left, then started to approach the couple again. The couple ran to North Lake Shore Drive near Huron Street and hurdled the concrete barrier to escape.
The pair safely crossed the northbound lane. But as they looked back, they saw the men at the same barrier—and at least one of them had a gun. Johnson was struck by a pickup as she darted into the southbound lane, Jackson said.
Prosecutors said Waters was one of a half-dozen suspects who brandished a handgun.