Man wanted for killing Harvey barber to Bears players turns himself in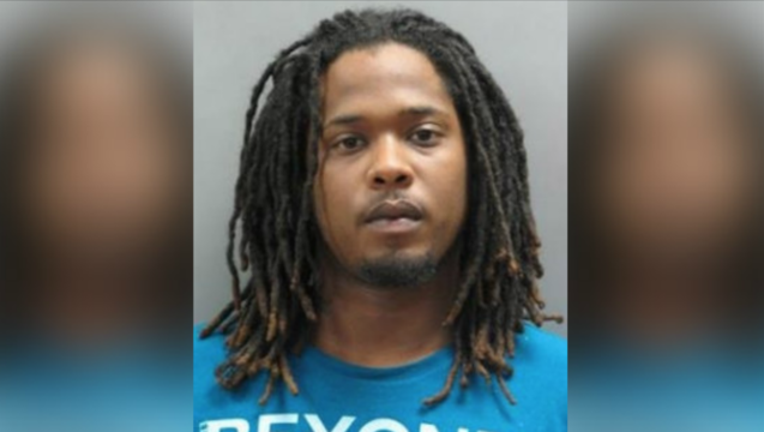 article
MARKHAM (Sun-Times Media Wire) - A man wanted for the murder of a south suburban Harvey barber known for cutting the hair of Chicago Bears players turned himself in to authorities Tuesday morning.
Perry "PJ" Gosa, 27, surrendered to police about 9 a.m. at the Markham Courthouse, according to Harvey Police Chief Gregory Thomas.
Gosa, who lives in Matteson, has been charged with first-degree murder for the shooting of 26-year-old Michael Carney, Thomas said. He was expected to appear in court for a bail hearing on Wednesday afternoon.
Carney was gunned down at 3:35 p.m. Oct. 21 at a gas station near 150th Street and Dixie Highway in Harvey, according to Harvey city spokesman Sean Howard. Mustering his final bits of strength, Carney hopped back in his car and drove his 5-year-old daughter, Mikayla, out of harm's way.
A short time later, Carney, 26, was found at the nearby intersection of 149th Street and Cooper, according to Howard and the Cook County medical examiner's office. He had succumbed to the multiple gunshot wounds that had riddled his body.
Howard said Gosa is an ex-boyfriend of Carney's girlfriend who allegedly had been following Carney before the shooting. An arrest warrant for Gosa was issued on Oct. 25.
Carney worked as a barber at Dna Styles, 43 E. 159th St. in Harvey, where his clientele included top Bears stars like linebacker Khalil Mack and cornerback Prince Amukamara.