Men charged with promoting prostitution in north suburbs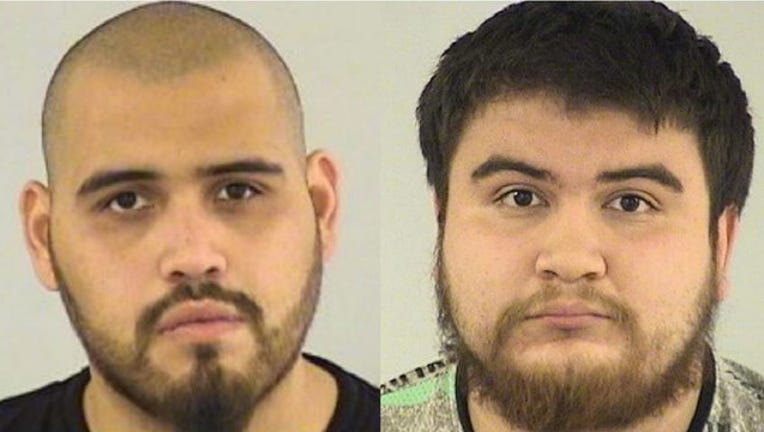 article
NEWPORT TOWNSHIP (Sun-Times Media Wire) - Two suburban men have been charged with promoting prostitution in north suburban Newport Township.
An undercover detective met 22-year-old Gilberto Garcia on Tuesday at a home in the 14300 block of West 9th Street in Newport Township, according to a statement from the Lake County sheriff's office. Garcia introduced the detective to two women and gave the detective a price for sexual acts with the women.
Garcia, who lives in Aurora, was arrested, the sheriff's office said. Further investigation revealed that 21-year-old Jhonathan Diaz was answering phone calls and making reservations for men to have sex with the women for money. Diaz was also taken into custody.
Garcia and Diaz, who lives in Beach Park, were each charged with a felony count of promoting prostitution, the sheriff's office said. Garcia also had an active arrest warrant from DuPage County for criminal damage to property as well as a warrant from Aurora for possession of drug paraphernalia.
"Human trafficking investigations are a priority of the Sheriff's Gang Task Force, and cases like this are exactly why," Lake County Sheriff Mark Curran said in the statement. "I am thankful these two women were able to be relocated to safety."
Both men were ordered held at the Lake County Jail on $50,000 bail, the sheriff's office said. Their next court appearances were scheduled for Dec. 5.