Stepson of billionaire killed on Titanic sub defends attending Blink-182 concert to 'cope'
LOS ANGELES - The stepson of British billionaire Hamish Harding is defending his recent decision to attend a Blink-182 concert during the high-stakes search for his stepfather and four others aboard the Titanic tourist submersible. 
In an update Friday, the U.S Coast Guard confirmed all five people on the Titan were believed to be dead after the vessel suffered a "catastrophic implosion" near the Titanic wreckage site.
Brian Szasz spoke out on social media following mounting backlash in response to his attendance at the group's concert earlier this week.
"Yes I went to @blink-182 last night," Szasz wrote on his Instagram Stories June 20 alongside a photo of him at the venue. "What am I supposed to do sit at home and watch the news? Not sorry this band has helped me through hard times since 1998."
SUGGESTED: Missing Titanic sub: Underwater noises detected in search for OceanGate craft
Szasz, who is from San Diego, describes himself as a "recording/Mixing Engineer," according to his Facebook page. He attended San Diego State University.
Since the controversy, Szasz claims he has been stalked by "creepy reporters" in San Diego and even received a call from Tucker Carlson.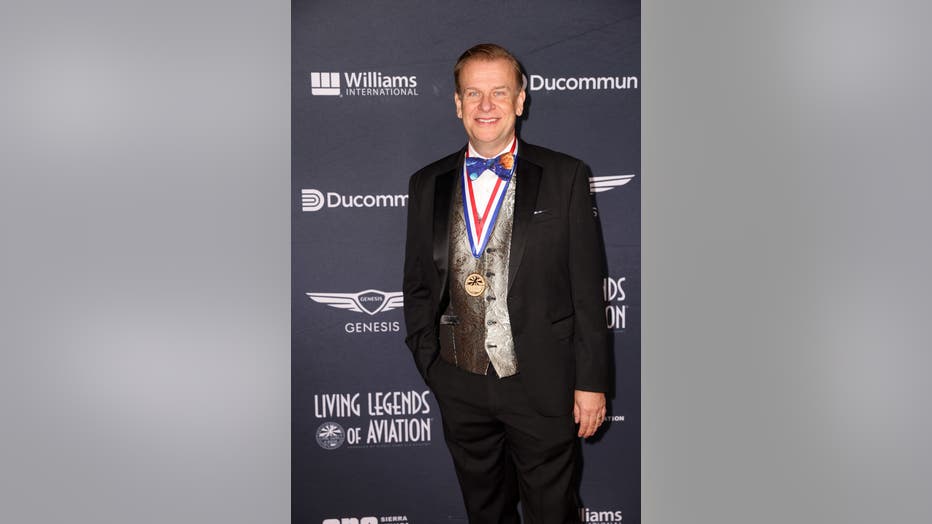 Hamish Harding attends Living Legends Of Aviation Awards at The Beverly Hilton on January 20, 2023 in Beverly Hills, California. (Photo by Victoria Sirakova/Getty Images)
Szaz had allegedly shared news of the concert on his social media on June 19, apparently captioning the news, "It might be distasteful being here but my family would want me to be at the blink-182 show as it's my favorite band and music helps me in difficult times!"
He later deleted the post, noting that his mom "asked me to delete all related posts. Thanks for the support."
Szasz expressed his gratitude to Blink-182 band members Tom DeLonge, Travis Barker and Mark Hoppus on Twitter.
SUGGESTED: How deep is the Titanic? And other things to know as sub search continues
"My stepdad Hamish is on this submarine lost at sea," Szasz tweeted. "I'm devastated but coming to the San Diego show tonight so you guys can give me hope and cheer me up."
Blink-182 has not yet commented.
Harding was a billionaire adventurer who held three Guinness World Records, including the longest duration at full ocean depth by a crewed vessel. In March 2021, he and ocean explorer Victor Vescovo dived to the lowest depth of the Mariana Trench. In June 2022, he went into space on Blue Origin's New Shepard rocket.
OceanGate did not provide details when the company announced the "loss of life" in a statement or how officials knew the crew members perished. The Titan's 96-hour oxygen supply likely ended early Thursday.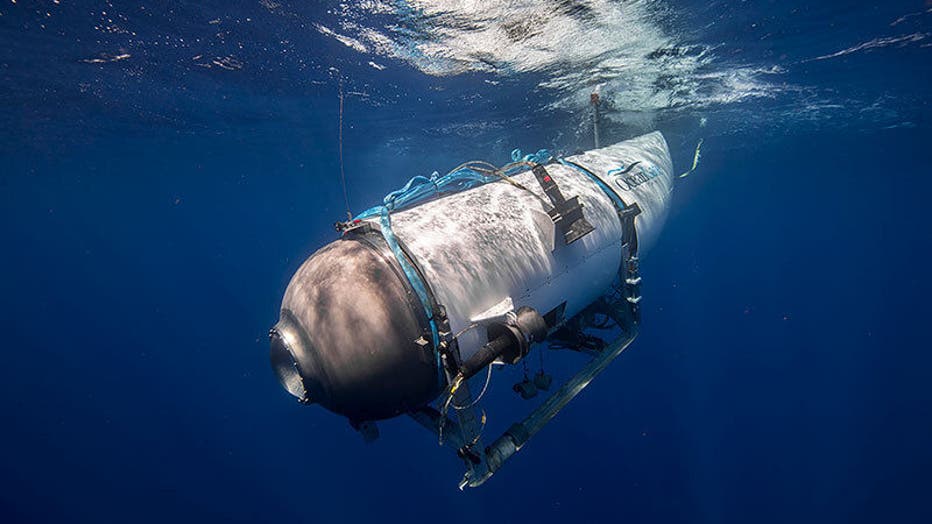 An undated photo shows tourist submersible belongs to OceanGate begins to descent at a sea. Search and rescue operations continue by US Coast Guard in Boston after a tourist submarine bound for the Titanic's wreckage site went missing off the southea
The expedition featuring the Titan was led by OceanGate, making its third voyage to the Titanic, which struck an iceberg and sank in 1912, killing all but about 700 of the roughly 2,200 passengers and crew.
SUGGESTED: OceanGate, company behind missing Titanic tourist sub, once subject of lawsuit over safety complaints
OceanGate has been chronicling the Titanic's decay and the underwater ecosystem around it via yearly voyages since 2021.
The Titan was estimated to have about a four-day supply of breathable air when it launched Sunday morning in the North Atlantic — but experts have emphasized that was an imprecise approximation to begin with and could be extended if passengers have taken measures to conserve breathable air. And it's not known if they survived since the sub's disappearance.
Along with Harding, CEO Stockton Rush, French explorer Paul-Henri Nargeolet, Pakistani businessman Shahzada Dawood and his 19-year-old son Suleman Dawood were killed.
The Associated Press contributed to this report.