Mom warns of popular 'Roblox' video game after 7-year-old's avatar 'violently gang raped'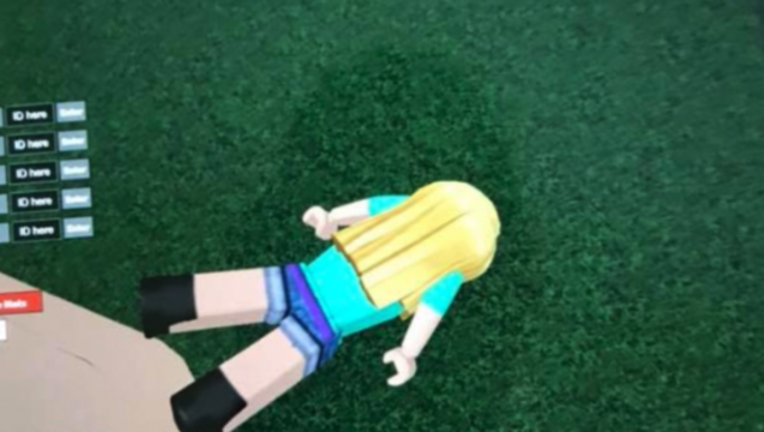 FOX NEWS - Amber Petersen was lounging in bed with her 7-year-old daughter last week, watching her play the popular children's video game "Roblox" on her iPad when she saw a disturbing display on the screen.
Her confused daughter, Brooklyn, paused and showed her mom the screen, which Petersen says showed a female avatar — her daughter's character — being "violently gang raped" on a virtual playground by two male avatars.
"Words cannot describe the shock, disgust, and guilt that I am feeling right now, but I'm trying to put those feelings aside so I can get this warning out to others as soon as possible," Petersen wrote in a Facebook post. The post had been shared more than 7,000 times as of Friday afternoon.
The Raleigh, N.C.-based Petersen took screenshots of the incident and shared them online. Petersen said the photos show her daughter's character being assaulted by two man on a patch of grass as a female observer jumps on her body.
Petersen immediately shielded her daughter from the graphic scene, though she admits she caught the beginning of the alleged sexual act.
"I am shuddering to think of what kind of damage this image could have on her psyche, as well as any other child that could potentially be exposed to this," Petersen continued, adding that Roblox has security settings that allow parents to block outside conversations or invitations from strangers.
At the time, Petersen believed she adjusted the security settings to maximum privacy on her daughter's Roblox account.
"Or at least we thought we did," Petersen said.
The 35-year-old Petersen is urging others to take a closer look at their security settings as well as monitor activity on the user-generated online game before allowing their children to participate.
"I urge you to take another look at the security settings on all of your devices and closely supervise your child if you allow them to continue playing games with online platforms such as Roblox," she added in her Facebook post. "Better yet, perhaps you can join me in taking the rest of this summer to challenge your child to put away their screens and read."
"Roblox," which boasts about being the "#1 gaming site for kids and teens" on its website and is developed by the Roblox Corporation, had about 50 million active users in 2017. 
"Every day, virtual explorers come to Roblox to create adventures, play games, role play, and learn with their friends in a family-friendly, immersive, 3D environment," Roblox explains on its site.
Last year, "Roblox" users created 11 million titles.
"Roblox" had not yet returned Fox News' request for comment as of Friday afternoon.
Earlier this week, the company told WRAL it was "outraged" by the situation and blamed the violent altercation on a "bad actor" who has since been removed from platform. The particular game Brooklyn was playing was reportedly suspended.
"[We'll be putting] additional safeguards in place to reduce the possibility of this happening again in the future," the company told the news station in a statement.