Murder charge filed in CTA station slaying of man who moved to Rogers Park to escape gun violence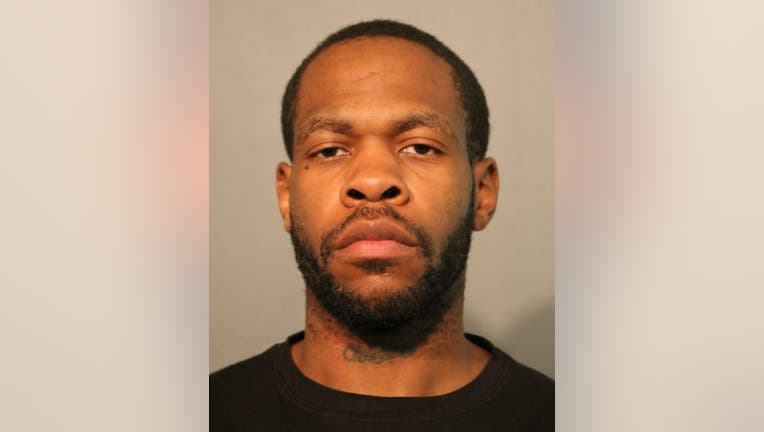 article
CHICAGO - A Woodlawn man was ordered held without bail Thursday for his alleged role in a mid-day shooting at the CTA Howard station that killed a 20-year-old man who moved to Rogers Park to escape gun violence.
Keith Gross, 30, was arrested Wednesday in north suburban Skokie and charged with first-degree murder for the fatal Dec. 3 shooting, Chicago police said.
Cook County prosecutors said Macksantino Webb was inside the Howard CTA Red Line station that afternoon with his girlfriend when they saw Gross with three other people also inside the station.
Webb, who knew Gross and the others he was with, tried to run away, but was surrounded in a stairwell at the station by the group. Webb's girlfriend struck one of the members of the group and as Webb turned to run again, Gross pulled out a gun and shot him twice in the back, prosecutors said.
Webb was able to get to train platform, but collapsed and later died at St. Francis Hospital in Evanston. No weapons were found on him, prosecutors said.
Gross allegedly told police after he was taken into custody that he got rid of the gun by tossing it down a storm drain in Evanston. Prosecutors said he also identified himself on CTA surveillance footage.
Gross was on parole at the time of the shooting for a 2017 home invasion conviction, according to prosecutors and state records, and had previously been convicted of robbery and reckless conduct.
Gross faced another murder charge in a 2010 case in which he was also charged with aggravated unlawful use of a weapon, prosecutors said. Court records show he was found not guilty of the murder charge, but sentenced to two years in prison for the weapons charge.
Judge David Navarro ordered Gross held without bail during a hearing Thursday. His next court date was set for Jan. 2.
A different man was arrested in connection to the shooting on Dec. 3 after police said they saw him running nearby, but he was expected to be released from custody after prosecutors said the gun he was carrying did not match the caliber used to shoot Webb.
The Chicago Sun-Times profiled Webb in 2016 soon after he and his older brother moved into the Rogers Park home of his great uncle, the Rev. Zollie Webb of Friendship Baptist Church in Evanston, after the two boys witnessed the shooting of their cousin in Englewood.
"How many times do we have to walk behind caskets of young black men before they realize that their deaths are a waste of talent and energy?" Zollie Webb wrote on Facebook about his nephew's death.