Mystery: Who sent this 1944 love letter?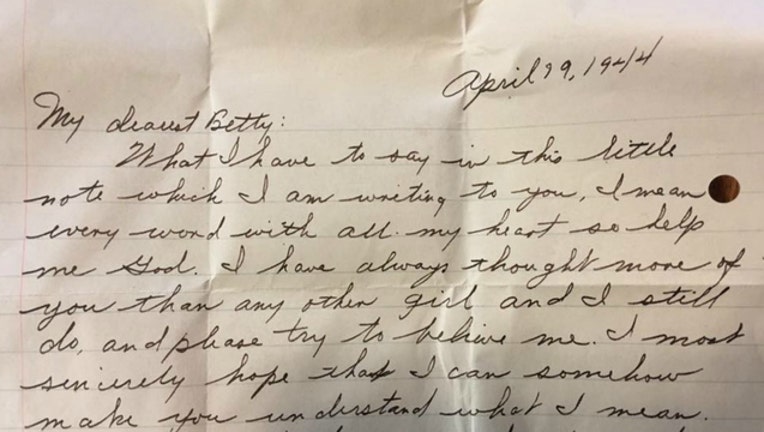 article
GREENFIELD, Mass. (AP) -- Massachusetts police have a new mystery to solve: Who wrote a 1944 love letter discovered within the walls of a house being remodeled?
The Greenfield Police Department took to Facebook on Saturday to ask for the public's help in figuring out the backstory behind the handwritten letter. Police say the letter is dated April 19, 1944, and was penned by a man who identified himself only as Walter.
The letter was addressed to Miss Betty Miller, of Greenfield. In the letter, Walter makes no attempt to hide his affections. He writes: "I have always thought more of you than any other girl, and I still do."
Police say they only have one motive: reuniting the letter with Miller or her family.