'Please come home': Girlfriend of missing Chicago man speaks out
CHICAGO - UPDATE: Noah Enos has been found. 
Chicago police are searching for a man who was reported missing from Goose Island earlier this week. 
Noah Enos, 26, was last seen on Monday leaving a concert at The Salt Shed in the 1300 block of North Elston Avenue around 10 p.m.
FOX 32 spoke with Enos' girlfriend and brother on Wednesday regarding his disappearance.
"Noah I love you. Please come home. I just want to know you're safe," said Nicole Wijs. "He was leaving to meet his coworker for a couple drinks before heading to the concert. So he said goodbye to me, gave me a hug and kiss goodbye at 4 p.m. and that was the last time I saw him."
Enos is 5-foot-11, weighs roughly 140 pounds, and has brown eyes and black hair.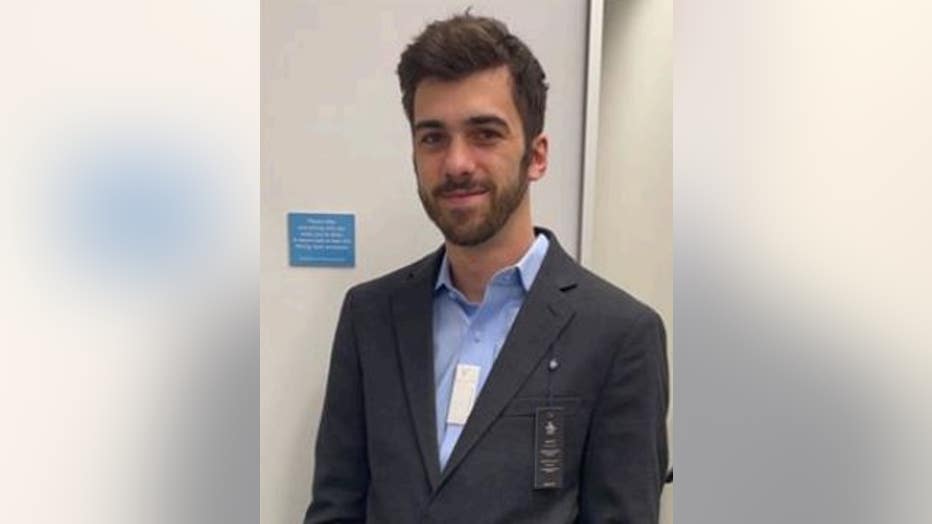 "His phone still hasn't been charged. We haven't found his phone or anything. [Nicole] used the 'Track my iPhone' app and it's still pinging his location here at The Salt Shed," said Zachery Enos.
Anyone with information regarding Noah Enos' whereabouts is urged to contact CPD's Special Victims Unit at 312-746-6554.