North Chicago man charged in Niles nightclub shooting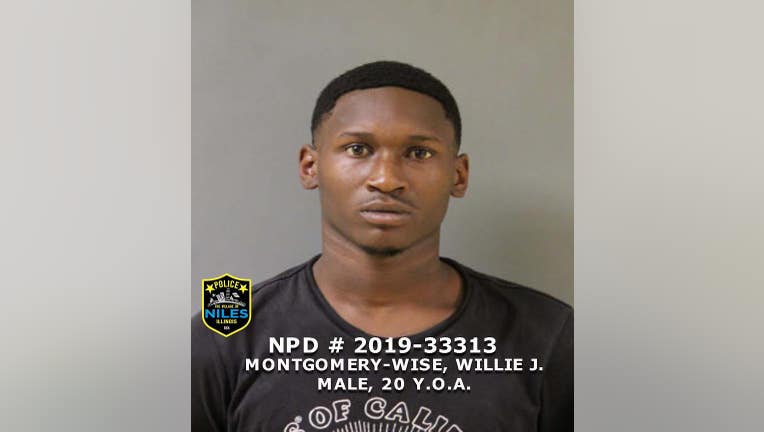 A North Chicago man is facing felony charges after allegedly firing his gun outside of a nightclub in north suburban Niles.
Willie Montgomery-Wise, 20, was charged with aggravated unlawful use of a weapon, aggravated discharge of a firearm and criminal damage to property, Niles police said.
Montgomery-Wise was charged with the September shooting outside the Music Box Club while in Chicago police custody for "an unrelated firearms violation," police said. Chicago police also recovered the gun that was linked to the Music Box shooting.
2ND PERSON CHARGED IN MUSIC BOX CLUB SHOOTING
Montgomery-Wise is due in court Oct. 7.