Police chase ends with suspect screeching by on tire rims and it's all caught on video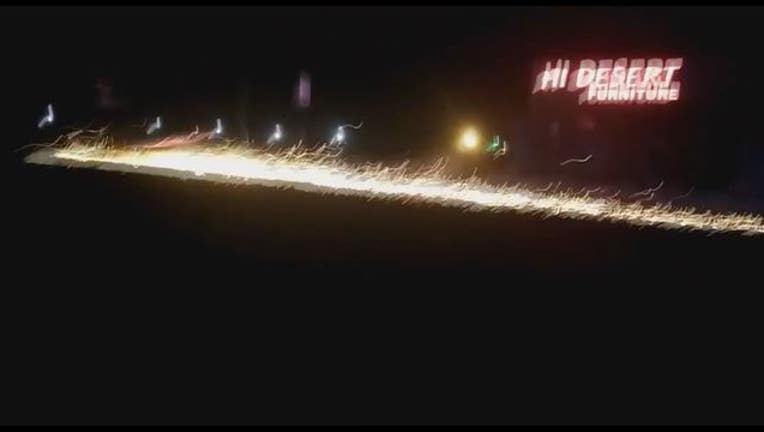 article
VICTORVILLE, Calif. (Fox 32 News) - A police chase in California ended with the driver throwing up sparks as he tried to get away on just his tire rims.
The incident in Victorville was caught on video by a witness. The video shows the suspect's tires throwing up enough sparks to light up a movie set as he raced by.
The police had laid down spike strips, which had destroyed the suspect's tires.
The suspect did eventually stop and give up. He was arrested.