Police: Drunken driver had 3-year-old child in SUV in Riverside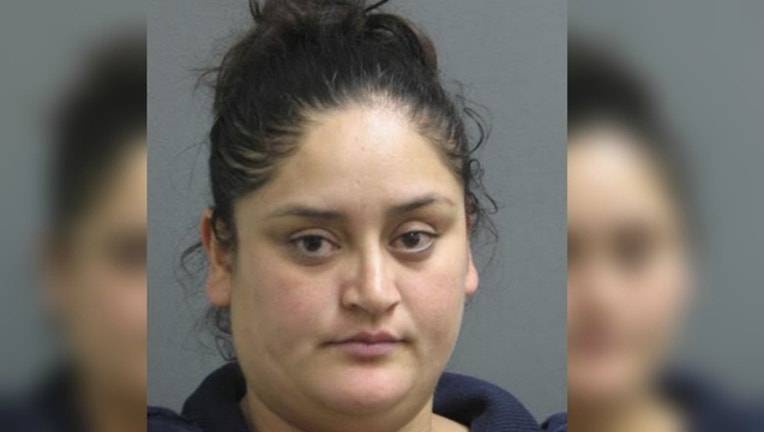 SUN TIMES MEDIA WIRE - A Stickney woman is facing charges after being caught driving drunk with her 3-year-old child in the SUV early Wednesday in west suburban Riverside.
At 1:38 a.m., an officer noticed a 2009 Nissan driving south on Nuttall Road from North Delaplaine Road at an "extremely slow rate of speed," according to Riverside police. It was estimated the SUV was traveling 5 mph in a 25 mph zone as it weaved from lane to lane and nearly struck a parked car on Delaplaine.
When the officer attempted to conduct a traffic stop on Longcommon Road, the SUV's driver put the car in reverse and nearly struck the police cruiser. After making contact with the driver, 30-year-old Raquel Meza-Sanchez, the officer immediately smelled a "strong odor" of alcohol on her breath, police said. Meza-Sanchez told the officer she was lost and didn't know where she was going or how she'd gotten where she was.
The officer then noticed a 3-year-old child sitting in a child safety seat in the rear of the car amongst scattered alcohol cans, police said. After failing a field sobriety test, Meza-Sanchez was arrested for DUI. As she was being taken into custody, Meza-Sanchez repeatedly told the officer she was coming from Navy Pier and had gotten lost on her way home.
After recovering open cans of Redd's Wicked Mango beer from the rear floor and the seat next to the child's safety seat, the 3-year-old was taken into protective custody, police said. Both Meza-Sanchez and her child were taken to the Riverside Police Department, at which point the child was turned over to a family member and Meza-Sanchez was processed for DUI. Riverside police notified DCFS about Meza-Sanchez's arrest.
During the arrest, Meza-Sanchez refused to provide a breath sample, noting that she had been arrested before and wouldn't cooperate, police said. Due to the fact that Meza-Sanchez was driving with her 3-year-old, Riverside police contacted felony review for enhancement to her charges.
She was charged with felony counts of aggravated drunken driving, endangering the life of a child, driving in wrong lane, improper lane usage, improper backing, operating an uninsured motor vehicle and illegal transportation of open alcohol, police said. She was also charged with a misdemeanor count of drunken driving.
Meza-Sanchez, who was driving on a valid Illinois temporary visitor license, is being held without bond at the Cook County Jail, according to police and the Cook County sheriff's office. She is due back in court on Monday.
The SUV that Meza-Sanchez was driving was impounded by police, per the state statute. Seizure paperwork is expected to be filed on the vehicle due to the felony charges, police said.