Round Lake Beach man shot two boys suspected of stealing car, killing one teen: prosecutors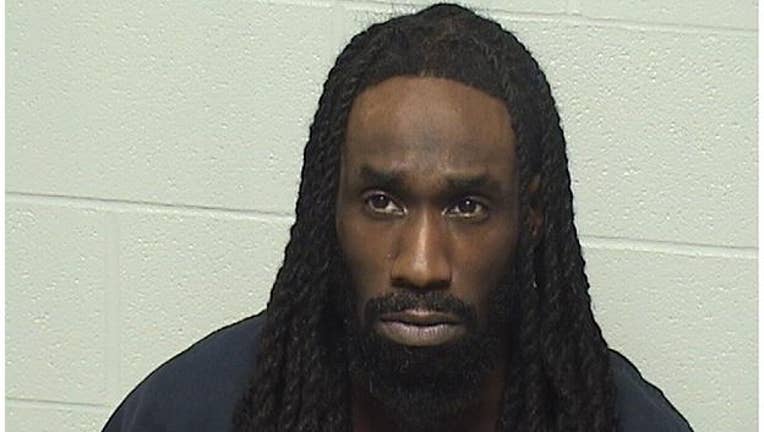 article
VOLO, Ill. - A 35-year-old Round Lake Beach man shot two teenage boys suspected of stealing his car, killing one of them in the far northwest suburbs, Lake County prosecutors said Monday.
Lynell P. Glover pursued the teens in another vehicle after he spotted his stolen car near Route 12 and Route 120 in Volo around 2:45 a.m. Friday, according to the Lake County sheriff's office.
As Glover followed the boys, the teenagers ran out of gas and pulled into a parking lot in the 30400 block of Route 12, the sheriff's office said.
Glover shot at the teens and continued to follow them, firing more shots as they fled on foot, Assistant State's Attorney Steve Scheller said.
"Get on the f – – – – – – ground or I'll shoot you," Glover was allegedly overheard saying on a 911 call.
When officers arrived, they found one 17-year-old boy on the ground with a gunshot wound to his leg, Scheller said.
The other teen, identified as 17-year-old Anthony Awad of Hanover Park, was pronounced dead at the scene of Platinum Collision, at 31223 N. US Hwy. 12, the Lake County coroner's office said.
Awad was shot three times, once in the neck, Scheller said.
Four shell casings were recovered, Scheller said, adding that they were spread out on a southbound path near Route 12, proving Glover followed the teens as he fired shots.
Police later recovered a 9mm Ruger that belongs to Glover's girlfriend in a nearby sewer grate, Scheller said.
CLICK HERE TO DOWNLOAD THE FOX 32 NEWS APP
Glover has been charged with two counts of aggravated battery with a firearm. More serious charges could be filed at a later date while police continue to gather cellphone video, surveillance video and other evidence, Scheller said.
Judge Paul Novak ordered Glover held on $1 million bail and said he cannot contact his girlfriend or the surviving victim while he awaits trial.
Glover is expected back in court Jan. 8.