Security guard killed during Gary bank robbery honored at White Sox game
CHICAGO - It was an emotional gesture for a man who died a hero in a bank robbery last week.
Richard Castellana, known as "Ricky" by loved ones, was a diehard Chicago White Sox fan. He had plans to be at the game Monday night with his family, but last week he left for work and never came home.
DOWNLOAD THE FOX 32 NEWS APP FOR BREAKING ALERTS
Castellana's family says the White Sox bent over backwards on Monday night to honor him – a fan and all-around good man who was taken too soon.
"My father wore this jersey every day to work, I'm gonna cherish it for the rest of my life," said son Michael Castellana.
Michael and Caitlin Castellana had pieces of their father with them at Monday's White Sox game.
"I know he's looking down," said Michael.
At the same time, his family looked up at the scoreboard as the White Sox remembered their loved one and life-long fan.
"I just want my dad to be remembered, be remembered for the great man he was and, you know, would do anything for anyone," said Michael.
On Friday, the 55-year-old was working as a security guard on patrol outside of First Midwest Bank in Gary, Indiana when he was shot and killed.
"The more I keep reliving it, the worse it is," said Caitlin.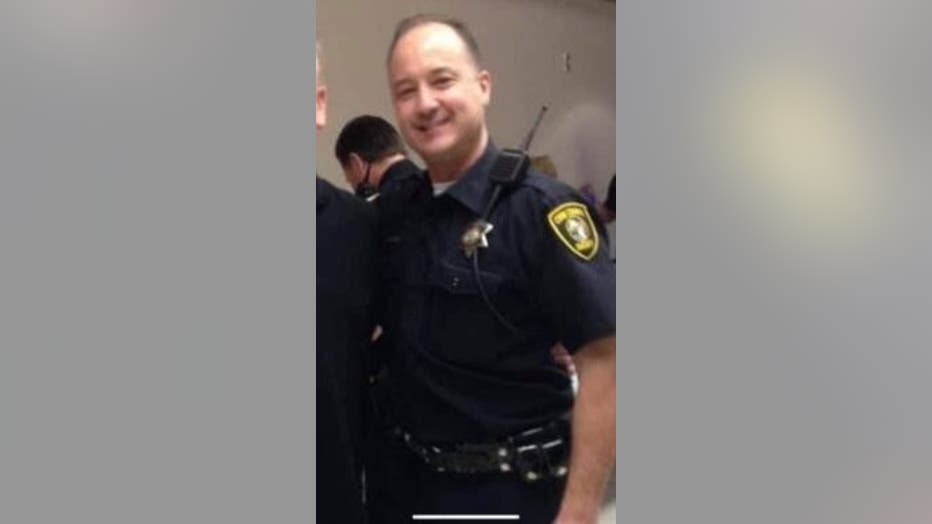 The Lake County Indiana Sheriff's Department says charges have been filed against one of the suspects, identified as 24-year-old James King of Miami, Florida. He was charged with murder and armed robbery.
Investigators say the second suspect is still on the run.
Castellana was a retired Cook County Sheriff's Deputy and remembered by his daughter as a "giver."
"I think that he deserves this. That's the kind of man that he was, I mean he was such a great person," said Caitlin.
During the pregame ceremony, a close friend of Ricky's and a long-time member of the White Sox security team, presented Michael and Caitlin with an autographed jersey of Ricky's favorite player: Lucas Giolito.
Then, there was a moment of silence in his memory.
"To know that the White Sox are doing this for my family and I, it just it means so much," said Michael.
James King had a court hearing Monday in Lake County, Indiana and entered a plea of not guilty. He is scheduled back in court on June 23rd.
Services for Richard Castellana are scheduled for Wednesday.