Suspect in shooting of off-duty CPD officer has long rap sheet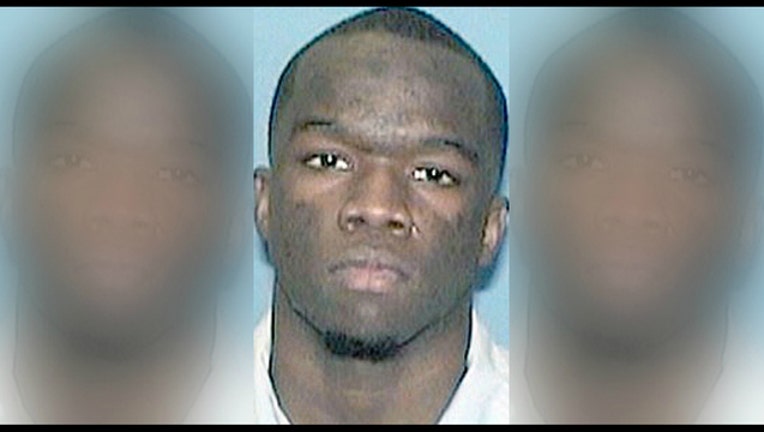 article
The man charged with trying to murder a Chicago police officer has a long rap sheet and just got out of prison a couple months ago.
Samuel Harviley, 24, has been charged with attempted murder, aggravated battery with a firearm and robbery in the early Monday shooting of the officer, who was parking his car near his home in Washington Heights after work, said Anthony Guglielmi, a police spokesman.
Judge Adam Bourgeois ordered Harviley held without bond in court Wednesday.
In 2012, Harviley, who has a tattoo that says "Live Strong Die Hard," was sentenced to nine years in state prison for aggravated vehicular hijacking. He received credit for about a year and a half that he spent in the Cook County Jail and was paroled on Dec. 31.
Harviley's case is a powerful demonstration that state law is too easy on violent criminals, Escalante told the Chicago Sun-Times.
"The allegations against Mr. Harviley and his two criminal associates are quite frankly reprehensible," interim Police Supt. John Escalante said in a statement. "The fact that a convicted felon and gun offender is yet again out on early-release to torment communities is representative of the types of individuals who are overwhelmingly driving the recent spike in violence.
"Time and time again, CPD officers risk their lives to hold repeated guns offenders accountable and we will stop at nothing to continue that promise, but more needs to happen to change the culture of violence and increase accountability."
It was the second time in a week that a felon had shot a Chicago Police officer. On March 14, 29-year-old Lamar Harris wounded three on-duty officers during a brief gunbattle on the West Side before he was fatally shot by the police.
The officers were conducting a narcotics investigation and followed Harris into a courtyard where he shot at them, and at least one officer returned fire, authorities said. One officer was hit in the back, one in the foot and one in his bulletproof vest.
Harris, an admitted gang member, had 43 arrests on his rap sheet.
In 2010, officers heard a call about a man with a gun and stopped Harris as a suspect. Harris allegedly struck an officer in the head and reached for his waistband, dropping a gun, police said.
In 2012, he was sentenced to four years in prison in the case.
Harviley, whose last known address was in the 1000 block of West 87th, is accused of shooting a 49-year-old off-duty officer who returned home from work and was in his car outside his home at 2:20 a.m. The officer didn't notice his attackers until they were standing near the car, police said.
One of the men trained a gun on the officer during the holdup, police said.
He offered the robbers his money and phone.
But he was worried they would find out he was a cop and shoot him. On the seat was a study guide for a Chicago Police Department detective exam he planned to take.
He also thought they would find his service weapon when they frisked him.
Then one of the robbers said: "Shoot him," police said. The officer was wounded in his right leg.
The officer rolled and fired at the robbers, and he thought he struck one of them.
Harviley was arrested at Little Company of Mary Hospital in Evergreen Park, where he was being treated for a gunshot wound. The hospital is about 3 miles away from the holdup.
Prosecutors said at Harviley's bond hearing Wednesday that he admitted to his involvement in the shooting. He was also positively identified by the officer.
In 2011, Harviley and another man were involved in a carjacking at 12:13 a.m. on July 9 in the 8600 block of South Marshfield, court records show.
The victim parked his Chevrolet Malibu outside a friend's home when Harviley and three other men walked up. Harviley pulled out a black revolver.
The victim gave the robbers his car keys and wallet.
The robbers warned the victim not to look at their faces or they would shoot him.
The victim reported the carjacking to the police, who spotted the car and chased Harviley on foot.
He tripped over a tree branch and dropped the gun, court records show. Harviley was carrying the victim's cellphone and was later identified by the victim in a lineup, police said.
Guglielmi pointed out that 26 of the 35 people shot in the the city last weekend were on a Chicago Police list of people who are at a high risk of becoming crime victims because of their criminal records and interactions with other people involved in violent crime. One man had been shot two other times since 2012 and had 42 arrests on his record, including a 2010 gun conviction.
"This just further illustrates the individuals that are driving the violence," he said.