SWAT responding to barricade situation in Waukegan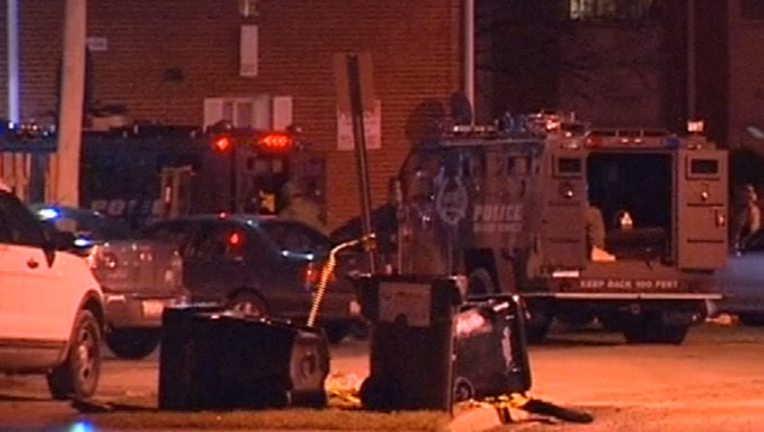 article
WAUKEGAN (Sun-Times Media Wire) - SWAT officers were dispatched to a home where an armed suspect barricaded himself for more than eight hours Sunday in north suburban Waukegan.
Police officers responded to a call of a domestic disturbance in the 1700 block of Berwick Boulevard at 4:45 p.m. and learned there was a suspect with a gun inside an apartment, according to Waukegan Police Department Cmdr. Joe Florip.
The Northern Illinois Police Alarm System SWAT Team responded to the scene and took over tactical response, including communicating with the suspect, Florip said.
"Officers are dealing with trying to have the suspect come out in a peaceful fashion," Florip said. Those inside the apartment with the suspect were outside the complex by the time officers responded.
Residents from neighboring apartments were evacuated as a safety precaution, Florip said.
The situation was cleared around 2 a.m. Monday morning after SWAT members entered the apartment and found the suspect hiding in the attic, Florip said.
The suspect, a man believed to be in his 20's, was charged with misdemeanors and later released, Florip said. No one was injured in the incident.