Third person charged in murder of retired Chicago firefighter
CHICAGO - An alleged gunman accused of shooting retired Chicago Fire Department Lt. Dwain Williams to death during a botched carjacking in Morgan Park was ordered held without bail Monday.
Two teenagers are already facing murder charges in connection to the deadly Dec. 3rd shooting, but Devin Barron is believed to be one of two people who pulled the trigger outside the Let's Get Poppin' popcorn store, at 11758 S. Western Ave., Cook County prosecutors said.
The second gunman, a juvenile, has not been charged.
All the suspects are part of a "carjacking crew" that is believed to be responsible for other crimes in the area, police have said.
Williams, a concealed-carry holder, was shot in the abdomen after he exchanged shots with his alleged attackers.
Williams retired from the fire department two years ago, officials said. He was about to return to work as a civilian employee at the Office of Emergency Management and Communications.
Barron, who was arrested Saturday at a hotel in south suburban Lansing, was captured on video exiting the rear passenger seat of a stolen car shortly before Williams' murder, prosecutors said.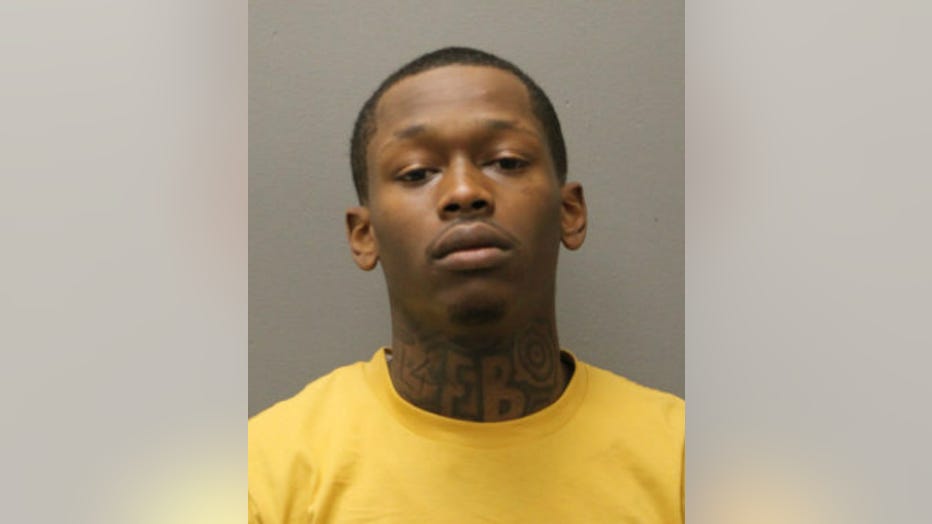 Prosecutors didn't say if any of the three guns Barron had on him at the time of his arrest was the murder weapon, but said police found texts on his cellphone that showed he tried to sell a Glock handgun after the shooting.
Investigators also found deleted call logs from the day before and the day of the murder and seven internet searches on news coverage of the two previously charged suspects, ages 15 and 18, prosecutors said.
RELATED: BOY, 15 CHARGED IN MURDER OF RETIRED CHICAGO FIREFIGHTER IN CARJACKING
RELATED: 2ND TEEN CHARGED IN MURDER OF RETIRED FIREFIGHTER NEAR CHICAGO POPCORN SHOP
Barron's cellphone was also, at some, point paired with the Bluetooth in the getaway car, which was later recovered in southwest suburban Tinley Park, authorities said. That car had been stolen days earlier at a West Side gas station.
Barron's fingerprints were also found on a food wrapper left in the rear of the getaway car and in a social media post the day after the shooting, he is wearing similar black clothing to the gunman who was captured on surveillance video, prosecutors said
A witness familiar with Barron also identified him in the surveillance video, prosecutors said.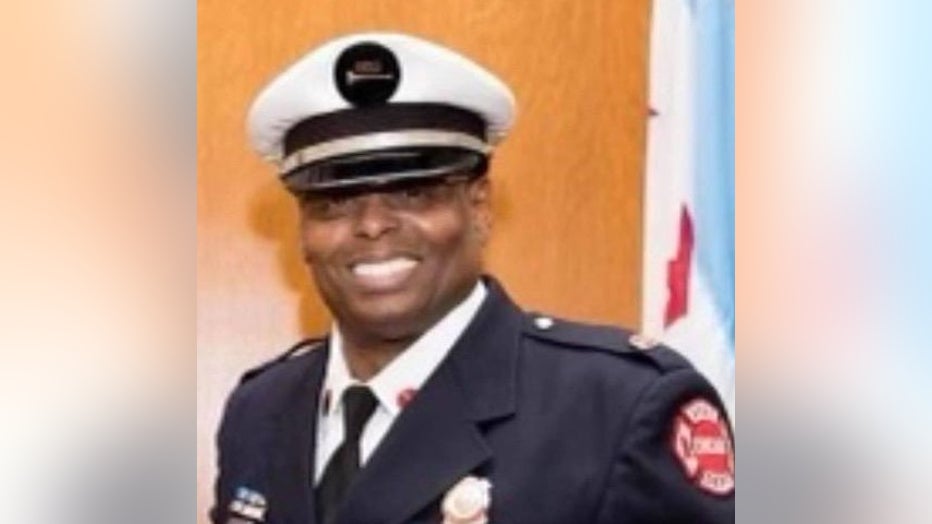 Barron's defense attorney said the video footage wasn't clear enough to identify his client as a suspect, adding that most of the prosecution's evidence was circumstantial and didn't prove Barron was the shooter.
Barron has several pending court cases, including one tied to his fall arrest in Chicago Heights. In the Oct. 23 kidnapping incident, Barron kicked his way into a home and dragged a woman into a car before repeatedly hitting her, prosecutors said.
He is expected back in for court for the murder case on Jan. 15.