Boy, 15, charged in murder of retired Chicago firefighter in carjacking
CHICAGO - A 15-year-old boy faces a murder charge in the fatal shooting of a retired Chicago firefighter earlier this month outside a Morgan Park popcorn shop.
The teen, who is not being named because he is charged as a juvenile, was unarmed at the time of the shooting. He was with two other people who had guns when they confronted 65-year-old Dwain Williams at gunpoint on Dec. 3 in an apparent attempt to rob him, Cook County prosecutors said in court Thursday.
The group allegedly followed Williams in a stolen car as he drove to Let's Get Poppin' at 11758 S. Western Ave., and then waited for him to return.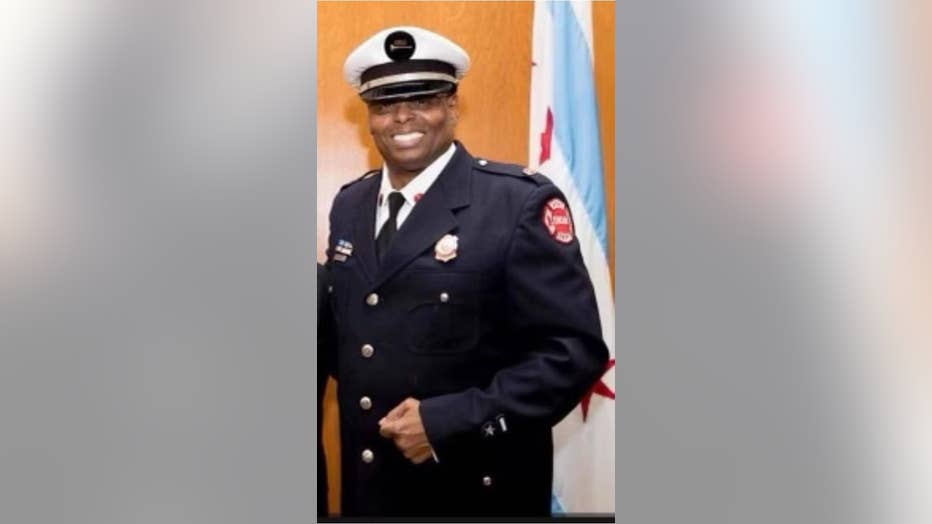 Surveillance cameras recorded Williams as he drove by a gas station, where the group was parked in a black Ford Fusion that had been reported stolen days earlier in the south suburbs, Assistant State's Attorney Sophia David said in court. It also recorded the Ford Fusion as it allegedly followed Williams.
Other surveillance cameras recorded the car drive by the popcorn shop after Williams went inside, make a U-turn and eventually park about three spaces away from his SUV, prosecutors said.
In the video of the shooting, which unfolded in a few seconds, Williams is seen walking toward his Jeep with a bag in his hand when he is approached by two people with guns, authorities said.
Williams retreats behind his car as one of the suspects rushes toward him with a gun in his hand. Williams pulls out his own gun and is seen firing at the suspect, who falls to the ground before jumping back into the car and eventually fleeing.
Williams was shot in the abdomen during the incident and later died at Christ Medical Center in Oak Lawn. Nothing was taken during the robbery attempt, officials said.
CPD RELEASES VIDEO OF SHOOTOUT THAT KILLED RETIRED FIREFIGHTER DURING ATTEMPTED CARJACKING
Shortly afterwards, one of the offenders called his girlfriend and asked to borrow her car, prosecutors said.
Prosecutors said surveillance cameras later captured both cars driving together. The Ford was found abandoned Dec. 5.
The 15-year-old was arrested the next day and initially charged with criminal trespass to a vehicle, prosecutors said. Records allegedly showed the boy's phone was at the scene of the murder and also in the area where the stolen Ford was located, prosecutors said.
DNA and fingerprints recovered from the Ford also led to identifying the teen, including prints on the car's license plate and roof of the car, and witnesses further identified him from still photos taken from surveillance footage, according to prosecutors.
He faces multiple counts of first-degree murder, as well as a count of armed robbery, officials said. No charges against any other suspects have been announced.
The teen is a high school freshman in Chicago Heights, where he lives with his mom and sister, and is active in sports and the local Boys and Girls Club, his assistant public defender Courtenay Harris said.
The teen "was not one of the young men with a weapon," Harris said. "He did not have a firearm in his hand."
Judge Linda Perez ordered him held in custody ahead of his next hearing on Monday.
HUNDREDS GATHER TO HONOR RETIRED CHICAGO FIREFIGHTER KILLED IN ATTEMPTED CARJACKING
Perez advised the boy to be on his best behavior at the Juvenile Temporary Detention Center, saying another judge would consider his conduct there in their decision about whether he should be released as the case continues.
"Yes, ma'am," the teen said softly in reply.
In a news conference Thursday, Chief of Detectives Brendan Deenihan characterized the suspects as a "carjacking crew" responsible for several other crimes in the area.
Detectives tracked the suspects by identifying the getaway car as a stolen Ford Fusion, and linking it to other crimes in the south suburbs. He said the car was found in Tinley Park.
Detectives worked closely with several south suburban police departments and the FBI to identify the four suspects, he said. Police also recovered a weapon and were testing it to see if it was used in the shooting.
Supt. David Brown said detectives were interviewing another person, an adult, allegedly involved in the murder.
He said detectives were still searching for two others.
Asked what CPD is doing in the face of carjackings doubling from last year, Brown acknowledged the "extraordinary spike" and said the department was "doubling down on what has worked." He said CPD arrested more than 130 carjacking suspects this year.
Mayor Lori Lightfoot said she spoke at Williams' funeral Saturday and was moved by his nephew's eulogy.
"He said that if those men had given his uncle five more minutes, not only would he have talked them out of the crime they were about to commit, but he would have turned their lives in a different direction, and he would've been there to help them do that. Unfortunately, he did not get those additional five minutes."
Lightfoot said she spoke with Williams' wife Thursday morning to share news about the charges.
"She was happy, a measure of happiness, that the people responsible were found. But, as you might imagine, her life is still shattered. There's a lot of tears, and I suspect there will be many more shed in the days ahead," she said.
Williams was a Chicago Fire Department lieutenant who retired about two years ago after joining the department in 1992, officials said. He was about to return to work as a civilian employee at the Office of Emergency Management and Communications.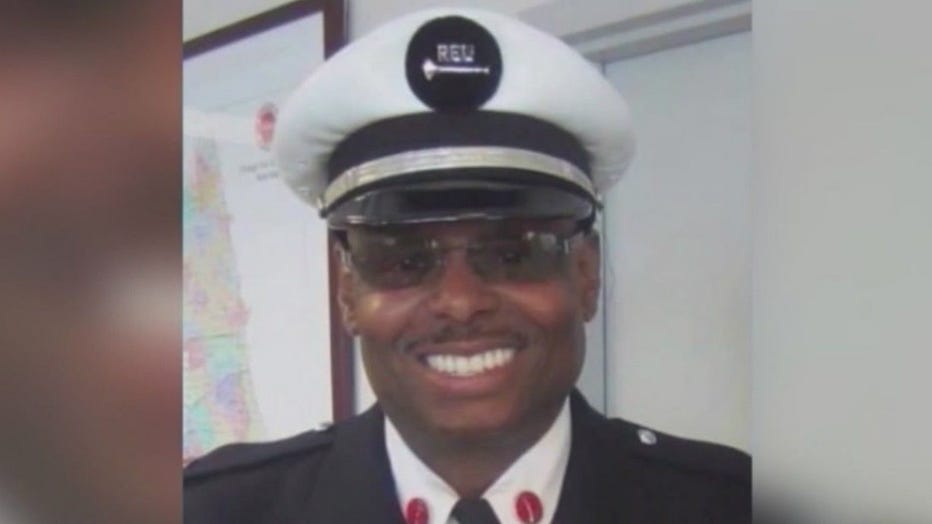 A group of activists have put up a combined reward of $34,000 for information leading to any arrests in his killing.
It wasn't immediately clear if someone claimed the reward.