Tinder trouble: Man charged with impersonating deputy on dating app
BERNALILLO COUNTY, N.M. - A New Mexico man is accused of impersonating a deputy on Tinder, a dating app. 
Bernalillo County arrested 26-year-old Rico TreShon Dukes on Tuesday. 
Authorities said he posted multiple pictures on his Tinder profile. The images showed him wearing a deputy's uniform, and one image showed him carrying a loaded gun.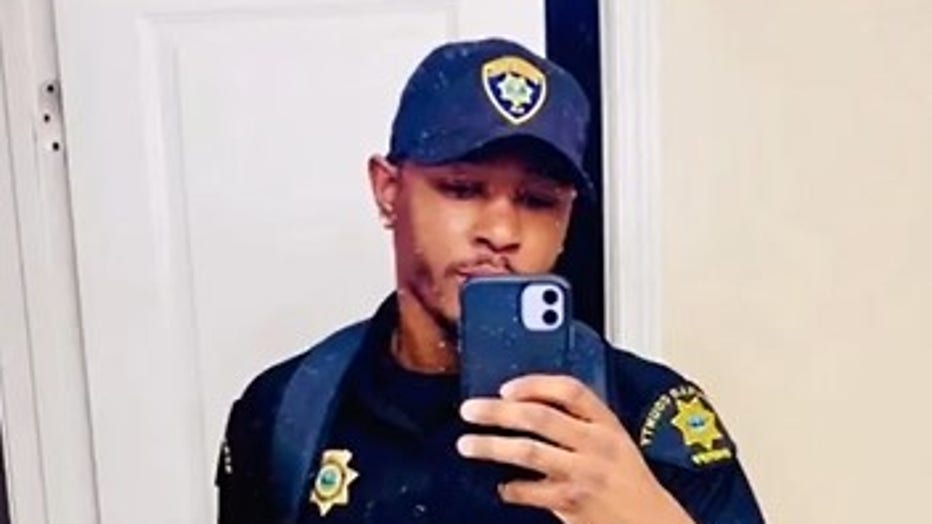 A man in Bernalillo County, New Mexico, was arrested on Tuesday, April 25, on charges of impersonating a sheriff's deputy on his Tinder profile, officials said. (Credit: Bernalillo County Sheriff's Office via Storyful)
RELATED: Alec Baldwin criminal charges for fatal 'Rust' shooting to be dropped: lawyers
His profile also stated that he worked for the Bernalillo County Sheriff's Office, authorities said. 
Dukes is charged with impersonating a public official and unauthorized wearing of a uniform or badge.
The sheriff also Said that Dukes had "an extensive criminal history" and had previous encounters with law enforcement.
Storyful contributed to this report. This story was reported from Los Angeles.