Trial begins for suspects charged in retired Chicago firefighter's murder during attempted carjacking
CHICAGO - A criminal trial got underway Monday for three men accused of shooting and killing a longtime Chicago firefighter during a bungled carjacking, and one of the members of the alleged carjacking ring is now testifying against the others.
The family of retired firefighter Dwain Williams walked solemnly through the Leighton Criminal Courthouse on the first day of his alleged killers' trial. The 65-year-old Williams was a retired Lieutenant with the Chicago Fire Department who was just about to go back to the work for the city of Chicago at the Office of Emergency Management.
On December 3, 2020, Williams was walking out of a popcorn shop at 117th and Western when four young men jumped out of a car and tried to carjack his red Jeep. Wiliams had a concealed carry permit and pulled out his gun. Multiple shots were exchanged, and Williams was shot in the abdomen and later died.
SUBSCRIBE TO FOX 32 ON YOUTUBE
Now, standing trial for his murder are Devin Barron, Dwain Johnson, and Jaleyn Saulsberry — each charged with first-degree homicide.
The star witness for prosecutors is 18-year-old David Williams, who was part of that carjacking crew. Williams was just 15 at the time and was charged as a juvenile. He agreed to testify against the others after serving six months in a juvenile detention center.
Williams told jurors that he and the defendants committed multiple carjackings together, and targeted Lt. Williams when they saw his car at a gas station a couple blocks away.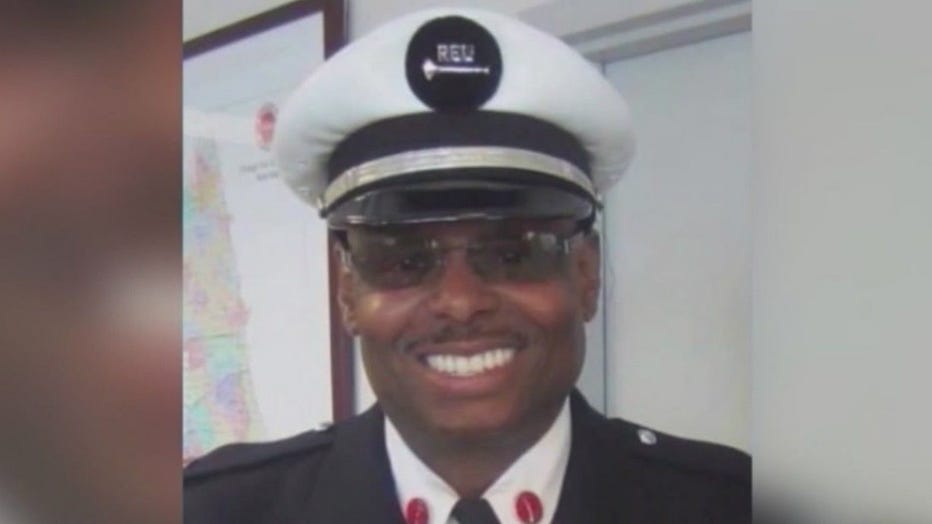 The late firefighter's family became emotional when prosecutors played the surveillance video of his shooting, some hurrying out of the courtroom in tears.
But defense attorneys for the three defendants slammed Williams during cross-examination.
"Well I refer to him as a thug," said attorney David Sotomayor. "He's a self admitted car thief, since the age of 15."
Sotomayor represents defendant Saulsberry, and questions whether Williams can even remember what happened.
"He's also admitted he was high on ecstasy during the period of time of the commission of his crime. So it's my position that he was given a great offer to testify falsely against my client."
The courtroom is filled to capacity because there are three separate juries, one for each defendant. The trial is expected to continue until at least the middle of next week.