Two charged with meth possession after traffic stop near Joliet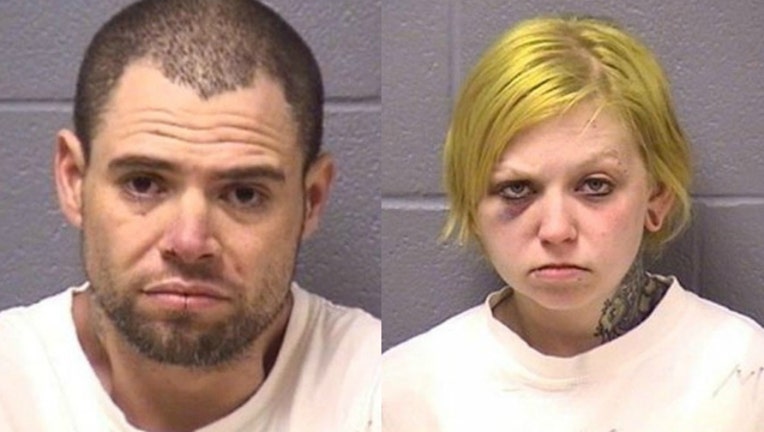 article
JOLIET TOWNSHIP (Sun-Times Media Wire) - Bond was set Wednesday for two people charged with methamphetamine possession after their vehicle was pulled over early Tuesday in southwest suburban Joliet Township.
Ashley E. O'Connell, 26; and Anthony J. Gomez, 37; both of the 1300 block of Ridgewood Avenue in Joliet, were charged with methamphetamine precursor and possession, according to a statement from the Will County sheriff's office.
At 1:30 a.m., sheriff's deputies were in the area of Doris Avenue and Gardner Street when they pulled over a Chevrolet Impala for an invalid registration. After speaking with O'Connell, deputies asked her, Gomez and another female passenger, who was released without charges, to step out of the vehicle, police said.
Deputies searched the vehicle and found a sealed plastic bottle with unknown chemicals inside, and a plastic bag containing suspected meth, along with other drug paraphernalia, police said.
After the search, the deputies believed the items were used to produce methamphetamine. During questioning, O'Connell and Gomez led deputies to believe the contents of the plastic bottle were being "cooked" and were potentially unstable, police said.
Gomez was ordered held on a $50,000 bond, and O'Connell was ordered held on a $10,000 bond, according to the Will County Sheriff's Office.