Two inmates escape from Indiana jail through two-foot-wide hole in the wall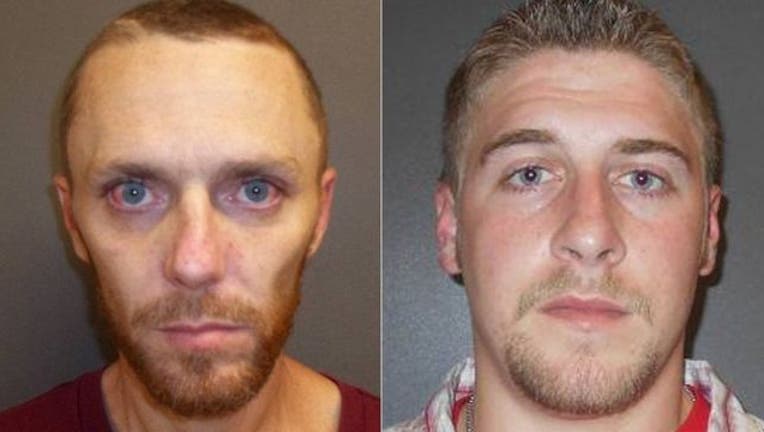 article
(AP) - Eastern Indiana police are searching for two inmates who escaped from a county jail by squeezing through a hole they apparently made in the jail's exterior wall.
Inmates Chadwick R. Heath and Michael D. Roberts were found missing from the Fayette County Jail during Friday night's head count at the jail in Connersville.
Investigators believe they may know what vehicle the escapees are driving. A previous boss of Roberts reported his white 2015 Ford F350 dual wheel utility truck missing Sunday morning.
The boss told investigators Roberts has stolen his vehicle before.
The vehicle has black lettering on the side doors that says "JOBE BROTHERS," and has an Indiana plate with license plate number SZP509.
Staff at the jail about 50 miles east of Indianapolis found a 2-foot-wide hole in both the interior and exterior walls in the men's jail cell. A review of surveillance video showed the men escaping through that hole.
The Richmond Palladium-Item reports that county police are urging anyone who sees the men or the vehicle to use caution and immediately call 911 to alert police.