US Sen. Mark Kirk prepares for future after losing election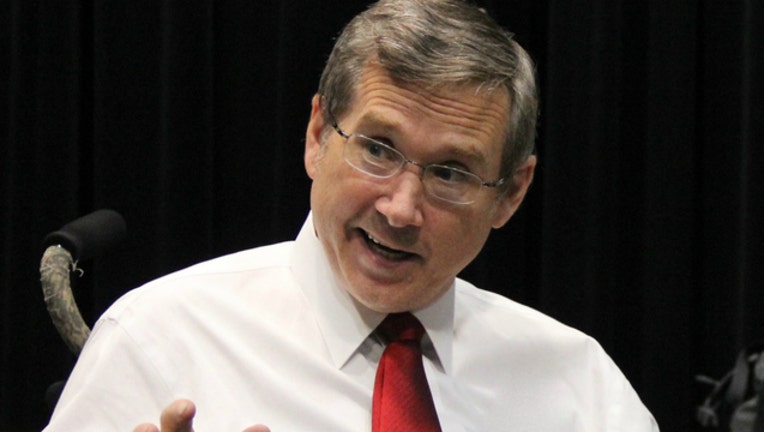 article
ARLINGTON HEIGHTS, Ill. (AP) — Republican U.S. Sen. Mark Kirk of Illinois is preparing to relinquish his role after spending 16 years in elected office and a quarter-century in federal government.
Kirk lost in the Nov. 8 election to Democratic U.S. Rep. Tammy Duckworth.
After relinquishing his role he plans to split his time between Highland Park and Washington, D.C, the Daily Herald reported.
The Republican senator said he hopes to find a position with a board or organization advancing issues he cares about, such as security in Israel, treatment for stroke victims or the Export-Import Bank.
Kirk also added that he is planning a business trip to China, for officials to develop better relationships with the Chinese.
Since first being elected to represent the 10th Congressional District in 2000 Kirk said he doesn't regret running as an independent, moderate Republican.
"I had hoped to create middle ground based on social moderation and spending moderation, which is increasingly necessary for the future of the country," said Kirk.
He also said after his loss in the 2016 general election he doesn't regret criticizing the now President-elect Donald Trump throughout his campaign.
He acknowledged that the national Republican Party didn't support his campaign.
Kirk mentioned some of his proudest moments in office included "carrying the mantle of (the late Illinois Republican Sen.) Everett Dirksen by being a (proponent of) marriage equality, of the employment nondiscrimination act."
Kirk hopes to be remembered as a careful, incremental legislator, a bipartisan lawmaker.
"Someone who was in the end not judged by the heat of his rhetoric but by the effectiveness of his actions," he said.
___
Information from: Daily Herald, http://www.dailyherald.com