Wood Dale man with suspended license led police on hour-long, 100 mph high-speed chase: prosecutors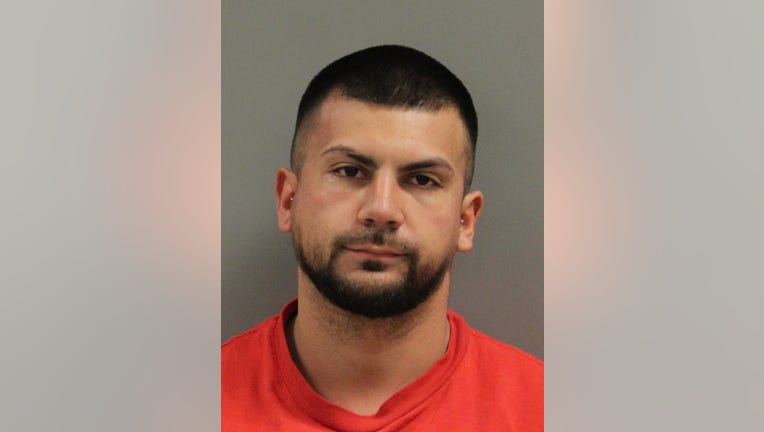 article
BENSENVILLE, Ill. - Bond has been set for a Wood Dale man accused of leading police on an hour-long, 100-mph high-speed chase Tuesday.
Anthony Oplinger, 27, is charged with two counts of aggravated fleeing and eluding a peace officer and more than a dozen misdemeanor and petty traffic offenses, including speeding 35+ mph over the speed limit and reckless driving. 
At about 10:08 p.m. Tuesday, Bensenville police officers observed a vehicle near Jefferson Street and Church Road that was wanted out of Schiller Park for an aggravated fleeing and eluding incident in April.
The officers activated their emergency lights and sirens and initiated a pursuit near Route 83 until the vehicle entered eastbound Interstate 290, prosecutors said.
At that time, an Illinois State Police helicopter and airplane continued to monitor the vehicle.
The vehicle, later determined to be driven by Oplinger, continued to drive on I-290 to Chicago — only to return to Route 83 in Bensenville.
SUBSCRIBE TO FOX 32 ON YOUTUBE
At that time, officers reactivated their lights and sirens and continued to pursue the vehicle, prosecutors said.
After officers deployed spike strips, Oplinger continued to drive to unincorporated Addison, where he pulled into a random driveway and fled the vehicle on foot.
He was taken into custody a short time later.
According to prosecutors, the entire pursuit lasted about one hour and Oplinger reached speeds in excess of 100 mph. 
At the time of his arrest, Oplinger had a suspended driver's license. 
"The allegations that Mr. Oplinger led police on an hour-long, 100-mph chase to Chicago and back are outrageous," said DuPage County State's Attorney Robert Berlin. "Mr. Oplinger's alleged actions put the lives of officers and the public at risk. This type of behavior will not be tolerated in DuPage County where we use every tool available to us including helicopters, airplanes and assistance from other agencies, as in this case, to apprehend anyone who attempts to flee from police. With these resources available to us, the message to all motorists is clear, if you see lights and hear sirens, pull over. Do not attempt to flee, as you will be caught and will only make matters worse for yourself."
On Wednesday, a judge set bond at $100,000 for Oplinger. 
His next court appearance is scheduled for June 28.