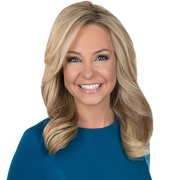 Natalie Bomke
Weekend Anchor and Weekday Reporter
Natalie Bomke is an anchor and reporter at FOX 32.
Bomke is a proud University of Illinois graduate and Fighting Illini "super" fan.
"I've worked my entire career to get to Chicago. When I saw the city skyline, for the first time as a Chicago resident, I was sitting in the back of a taxi cab. The driver must have thought I was nuts because I had tears in my eyes," she said.
Bomke's broadcast career began in Central Illinois as a morning anchor and reporter for WICD-TV in Champaign and WICS-TV in her hometown of Springfield.
She also co-anchored FOX40 Live Morning News in Sacramento, California and FOX26 Morning News in Houston, Texas.
Bomke is proud of her efforts to highlight the needs of California's homeless.
In Sacramento, Bomke invited former NBA player and city mayor, Kevin Johnson, to camp with a group of homeless citizens. The mayor's overnight visit made national headlines and put the need for transitional housing on the city agenda. She was selected to conduct a one-on-one interview with Governor Arnold Schwarzenegger during state budget negotiations.
In Texas, Bomke worked with veterans drawing attention to the high rate of suicide and lack of mental health treatment for our military men and women. She also produced a one hour special featuring Houston doctors who extracted stem cells from a baby's umbilical cord to treat cancer.
Bomke is a certified fitness instructor. She has two feline friends adopted from the SPCA and Humane Society.
The latest from Natalie Bomke