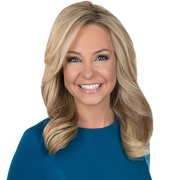 Natalie Bomke
Anchor and Reporter
Natalie Bomke is an anchor and reporter at FOX 32.
Bomke is a proud University of Illinois graduate and Fighting Illini "super" fan.
"I've worked my entire career to get to Chicago. When I saw the city skyline, for the first time as a Chicago resident, I was sitting in the back of a taxi cab. The driver must have thought I was nuts because I had tears in my eyes," she said. "I was so glad to finally be back in my home state."
Bomke's broadcast career began in Central Illinois as a morning anchor and reporter for WICD-TV in Champaign and WICS-TV in her hometown of Springfield.
She also co-anchored FOX40 Live Morning News in Sacramento, California and FOX26 Morning News in Houston, Texas.
In Chicago, Bomke especially loves to highlight the Special Olympics and its athletes. Her cousin, Theresa, is a former Special Olympian. She also volunteers her time, hosting events with PAWS Chicago, Treehouse Humane Society and Harmony House for Cats.
Bomke adopted her cat, Mr. Bill, from the Sacramento SPCA.  She inherited a Goldendoodle named Charlie when she married Ed, in 2015 in Chicago. The couple have a daughter named Olive Mae.
Bomke was awarded the prestigious Chicago Headline Club Peter Lisagor Award for her coverage of the lack of dental care provided to our military veterans. She has focused much of her reporting on veteran's needs and extraordinary abilities.
The latest from Natalie Bomke