Bears' mascot Staley hilariously pranks unsuspecting prize seekers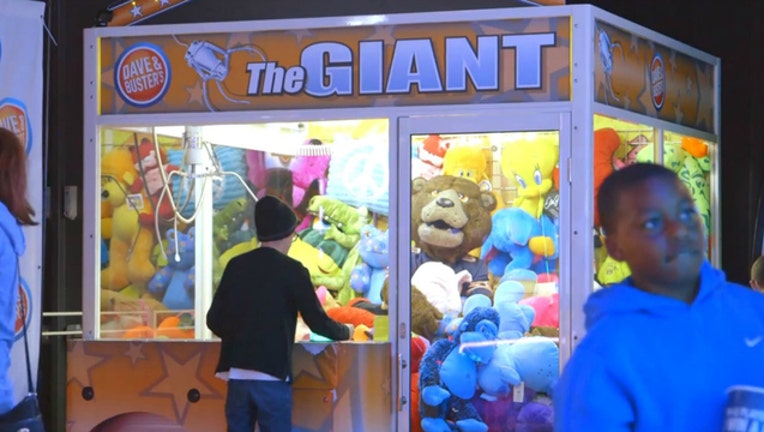 (FOX 32 NEWS) - Staley the Chicago Bears' mascot surprised a handful of unsuspecting stuffed animal hunters at Dave & Buster's.
Children and adults going for the "biggest prize" in the claw machine were shocked to see Staley come to life after nearly getting snatched by the infamous claw. Check out the full video below.