Bears place franchise tag on WR Alshon Jeffery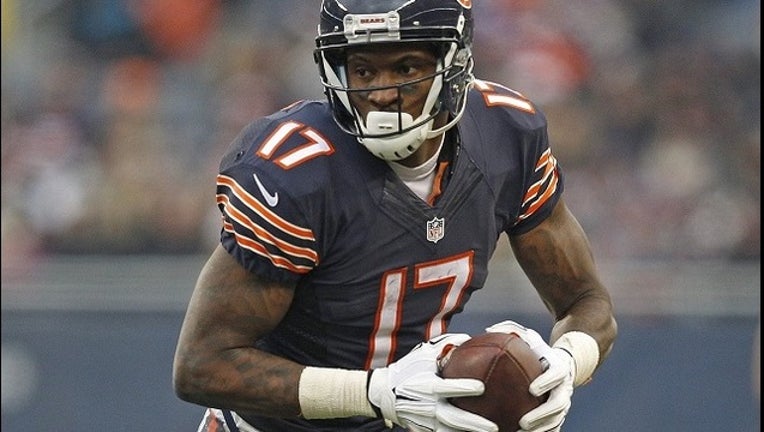 LAKE FOREST, Ill. (AP) — The Chicago Bears placed the franchise tag on top receiver Alshon Jeffery on Monday, leaving him until July 15 to reach a multi-year deal or play next season for $14.6 million.
The Bears opted to use the non-exclusive tag, allowing Jeffery to negotiate with other teams. But Chicago would have the right to match any offer he receives. If Jeffery signs elsewhere, that organization would have to send the Bears two first-round draft picks.
The move comes on the heels of an injury-plagued year in which Jeffery led the team with 807 yards despite being limited to nine games. Jeffery played in all 16 games the previous two years, finishing with 1,421 yards in 2013 and 1,133 in 2014.
The Bears envisioned Jeffery forming a one-two combination with rookie Kevin White. Those plans got put on hold with White missing the season because of a stress fracture in his left shin.
The franchise designation is worth the average of the top five salaries at a player's position or 120 percent the value of his 2015 salary, whichever is higher. Teams secure the rights to continue negotiations with that player even as the league's free agency period begins, which this year is March 9.