Kane has goal, assist in Blackhawks' 3-2 win over Predators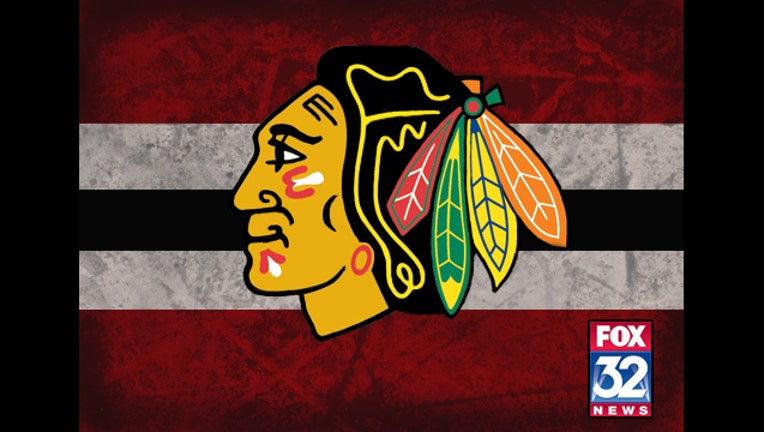 article
NASHVILLE, Tenn. (AP) — Patrick Kane had a goal and an assist to lead the Chicago Blackhawks to a 3-2 victory over the Nashville Predators on Thursday night.
Artem Anisimov and Jonathan Toews also scored and Corey Crawford made 36 saves to help Chicago snap a three-game losing streak, the Blackhawks' longest skid of the season.
Filip Forsberg and Mike Fisher scored for Nashville, and Ryan Johansen had two assists. The Predators have lost three straight.
With the score tied at 2 late in the third, Kane carried the puck into the Nashville zone on the right side and fired a wrist shot from the faceoff dot that beat Pekka Rinne on the short side. Rinne finished with 20 saves.
Anisimov opened the scoring at 13:19 of the opening period. With the Blackhawks on a power play, Duncan Keith fired a one-timer from the center of the blue line toward the Nashville net. Stationed just outside of Rinne's crease, Anisimov tipped the puck in for his 16th goal of the season.
Nashville has allowed the first goal in nine of its last 10 games.
Artemi Panarin assisted on the goal as well, extending his points streak to a career-best nine games. On Wednesday, Panarin signed a $12 million, two-year contract extension,
Forsberg tied it 35 seconds later.
Just inside Chicago's blue line, Johansen jumped and gloved down a clearing attempt before sending a cross-ice pass to Forsberg above the left faceoff circle. There, Forsberg beat Crawford with a one-timer. After scoring just three goals in Nashville's first 30 games this season, Forsberg has four in his last five.
Nashville took the lead at 6:13 of the third on a power-play goal from Fisher.
Johansen found Ekholm at the left faceoff dot, where he drifted toward the Chicago net. Ekholm drew Chicago defenseman Niklas Hjalmarsson to him and then slid a pass to Fisher in front, where the Nashville captain had a tap-in for his 10th goal of the season.
Toews tied it at 11:04 on a power-play, tipped home Brent Seabrook';s slap shot.
Chicago was awarded the power play after Craig Smith skated through Chicago's crease, making contact with Crawford and sending him to the ice.
Notes: Predators RW James Neal did not return to the game following the second period. The team said he was out with an upper-body injury. ... Nashville D P.K. Subban missed his sixth consecutive game with an upper-body injury. He will not play Friday at St Louis. ... Blackhawks D Brian Campbell was a healthy scratch, ending his stretch of 423 consecutive games.
UP NEXT:
Blackhawks: At Carolina Friday night.
Predators: At St. Louis on Friday night.