Mike Glennon will try to succeed for Bears where Cutler failed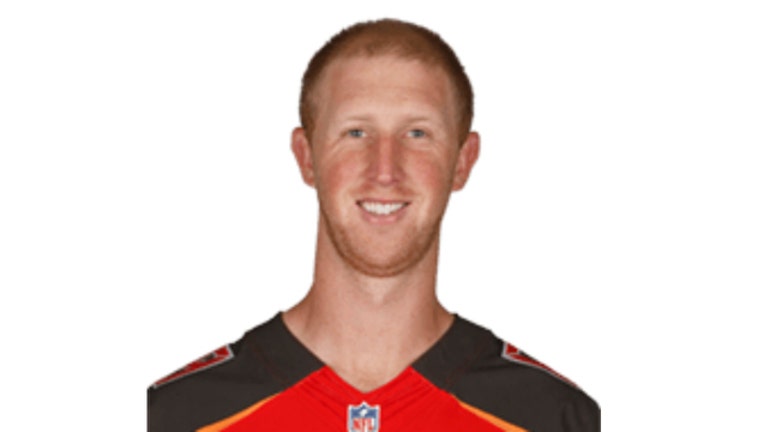 article
LAKE FOREST, Ill. (AP) - After watching quarterback Jameis Winston start two years for Tampa Bay, backup Mike Glennon researched his own potential landing spots in free agency.
Glennon said he determined the Chicago Bears to be the most likely team, and Friday he arrived at Halas Hall hoping to succeed for his new team where Jay Cutler failed.
"I haven't played in two-plus years, but I was playing when I was 23, 24," Glennon said Friday after signing a three-year contract with the Bears. "I'm 27 now and I feel like I'm a much better player.
"I've grown physically, I've grown mentally. I'm more confident in my abilities."
The Bucs were 5-13 with Glennon starting before Winston arrived in the first round of the 2015 draft. Glennon threw for 30 touchdowns with 15 interceptions, and called his time observing invaluable.
"I looked at that as an opportunity to prepare for this moment, to use those times just to prepare for whenever my opportunity came again, I wanted to be ready for it," Glennon said. "That's what I just worked at these last two years."
The 6-foot-6 former North Carolina State quarterback liked what he saw in the Bears' offense despite their inability to make the playoffs since 2010.
"A huge thing I really liked was that offensive line. Those three interior guys are as good as anyone in the league," Glennon said, referring to center Cody Whitehair and guards Kyle Long and Josh Sitton. "That was a huge part of it.
"Great running game. I mean there were many times when Jordan (Howard) reached the second level untouched, and I think that's pretty impressive."
The city of Chicago caught Glennon's attention last fall while he was still with the Bucs.
"It was exciting to see all the way down in Tampa how the Cubs brought everyone together in the city and how excited it was," Glennon said. "I thought how cool would that be to be part of that with the Bears. I'm sure it would be the same type of atmosphere the Cubs brought to the city that we can hopefully bring to Chicago as well."
The Bears seemed far from being capable of winning while going 3-13 to earn the third pick in this year's draft. Cutler was released Thursday after eight seasons to make room for Glennon.
In free agency, Bears general manager Ryan Pace signed wide receiver Markus Wheaton, safety Quintin Demps and tight end Dion Sims to assist Glennon in turning it around.
"Obviously he's a big quarterback with a strong arm," Pace said of Glennon. "But beyond that, all the other traits that I value at the position, we all value: He's intelligent, he can quickly process, he can see the field, he's accurate, he gets the ball out quick. So there's a lot of traits about him that I like."
Pace called Glennon more than just a quarterback who could bridge the time until a draft pick might come in and start. He made it a point to call Glennon the starter.
"So yeah, he's our starting quarterback and we're fired up about that, and the chips will just fall where they may after that," Pace said.
Glennon arrives with the Bears' top receiver now in Philadelphia. Alshon Jeffery signed a one-year deal with the Eagles after he didn't like the offer the Bears made.
"I wanted to be the best receiver in Bears history, but even more than that, I wanted to bring a Super Bowl to the city of Chicago," Jeffery said in a statement after signing with Philadelphia. "I didn't accomplish either of those goals. But despite that, I can honestly say that I loved every minute of my time there."
The Bears will continue looking for receiver help for Glennon.
"I like Kevin White, Cam Meredith and Markus Wheaton and our receiving corps," Pace said. "And there's still other avenues in front of us.
"We've got an entire NFL draft in front of us and certain positions are very good in that draft, too. And so we just have to let it play out."
Wheaton played only three games for Pittsburgh last year due to labrum surgery. He arrived in Chicago recalling how he liked Glennon's talents as a fellow incoming rookie at the 2013 Senior Bowl.
"And he was a hell of a leader, that's one thing I do remember about him," Wheaton said. "So I'm excited to get started with him and see what we can do."
Sims made a career-high 26 catches last year for Miami playing for coach Adam Gase, who was the Bears' offensive coordinator the previous season.
"Obviously Adam's running a similar offense down there to what we're running here, so there won't be much of a transition or learning curve for that," Pace said. "We're happy we got him."
___
For more NFL coverage: http://www.pro32.ap.org and http://www.twitter.com/AP_NFL