Top prospect Kris Bryant joins Cubs for game vs Padres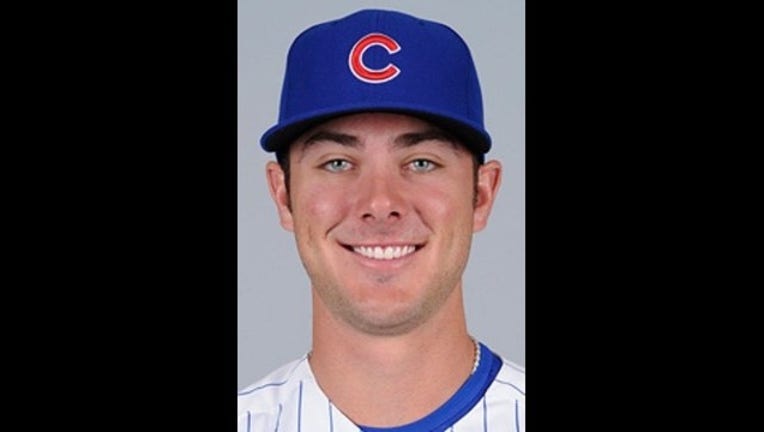 article
Prized prospect Kris Bryant is in the majors.
The Cubs added Bryant to the roster for Friday's game against San Diego. Bryant is batting cleanup and playing third base against James Shields and the Padres.
Bryant and agent Scott Boras made it clear they were not happy that he opened the season in the minors. He had a dominant spring training, but by waiting to call him up, Chicago gained an extra year of control before he can hit free agency.
Friday is Day 13 of the season, which means Bryant could at most accumulate 171 days of major league service. Because 172 days count as a year, keeping him in the minors through Thursday ensured he would not be eligible for free agency until after the 2021 season.
Bryant hit .425 for the Cubs in spring training with nine homers and 15 RBIs in 40 at-bats. He was batting.321 with three homers and 10 RBIs in 28 at-bats with Triple-A Iowa.
The Cubs need a third baseman with Mike Olt sidelined by a wrist injury.
With Bryant in Chicago, the club has another piece of its heralded young core of position players in the major leagues. Bryant joins Jorge Soler, Anthony Rizzo and Starlin Castro on the youthful Cubs, who entered Friday with a 5-3 record and tied with the St. Louis Cardinals atop the NL Central.
Selected second in the 2013 draft out of the University of San Diego, Bryant has established himself as one of baseball's top prospects.
"Today I got to tell my family that my dream is coming true," Bryant tweeted Thursday night. "Can't really put into words what that feels like. So excited for this journey!"
Copyright 2015 The Associated Press. All rights reserved. This material may not be published, broadcast, rewritten or redistributed.